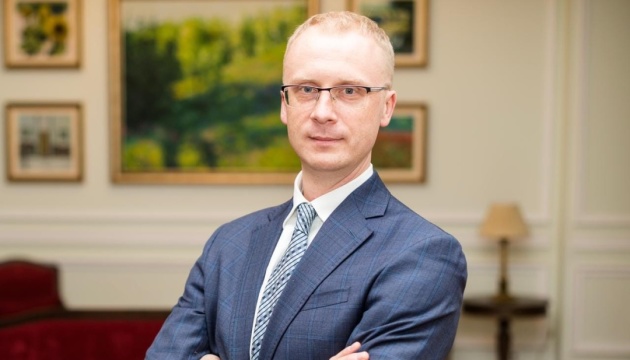 MFA comments on dismantling of Russia friendship monument
The dismantled memorial sign of friendship between Kyiv and Moscow does not reflect today's realities, but there will be a place in the capital for a monument of Russia's repentance for the grief caused to Ukraine.
That's according to Foreign Ministry spokesman Oleh Nikolenko who spoke with Ukrinform.
According to him, the reaction to the move on the part of the Russian diplomacy is "surprising."
"Proponents of historical ties have not yet realized that friendship is not built on tanks. The armed aggression against Ukraine, unleashed by Moscow, has claimed thousands of lives in Ukraine, left tens of thousands crippled, and forced hundreds of thousands to live amid permanent threat to life and health in the occupied territories. The memorial sign, erected in 2001, does not reflect the realities of today," Nikolenko said.
In this context, the Foreign Ministry spokesman expressed confidence that there would be a place in Kyiv for another monument – to fix Russia's repentance for all the grief it has brought to Ukrainian soil.
"It is never too late to correct historical mistakes," Nikolenko concluded.
As reported, Russian Foreign Ministry spokeswoman Maria Zakharova said that the dismantling of the memorial sign of friendship between Kyiv and Moscow is an "unfortunate" step and that it testifies to a "systematic dismantling of anything that could remind of the historical commonality" of the two neighboring countries.
im