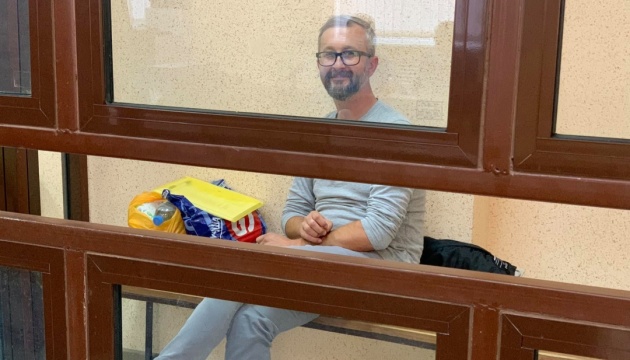 UWC condemns Russia's detention of Crimean Tatar activists
The Ukrainian World Congress (UWC) condemns the repression of the Crimean Tatars by the Russian occupation authorities and demands the release of Nariman Dzhelyal, deputy head of the Crimean Tatar Majlis, and at least 45 other Crimean Tatars detained in Crimea on September 4, the UWC has reported on its Facebook page.
"The Ukrainian World Congress strongly condemns Russia's new wave of terror in the occupied Crimea and calls on the international community to demand immediate release for the political prisoners," the post reads.
On September 3 and 4, Russian occupation authorities in Crimea conducted mass raids in Crimean Tatar households and made a number of detentions. In particular, Deputy Chairman of the Mejlis of the Crimean Tatar people Nariman Dzhelyal and four other Crimean Tatars – Aziz Akhtemov, Asan Akhmetov, Shevket Useinov, and Eldar Odamanov – were detained.
On September 6, the Russian-controlled Kyivsky District Court in Simferopol ordered Dzhelyal and his brothers Aziz and Asan Akhtemov to be detained for 60 days until November 4. They are suspected of alleged involvement in causing damage to a gas pipeline in the village of Perevalne on August 23 under Part 1 of Article 281 of the Criminal Code of the Russian Federation (sabotage). All of them will be held in Simferopol's pretrial detention center.
The Ukrainian Foreign Ministry protested against another wave of illegal raids and detentions in the temporarily occupied Crimea.
President Volodymyr Zelensky said the raids and detentions in the occupied Crimea were Russia's reaction to the holding of the inaugural Crimea Platform summit in Kyiv and demanded that the detainees be released.
op