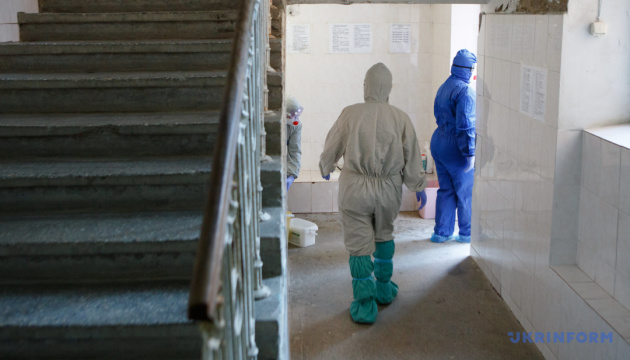 COVID-19 in Ukraine: 2,075 new cases confirmed over past 24 hrs
Over the past day, August 31, a total of 2,075 new COVID-19 cases were confirmed across the country, while 44 patients succumbed to the virus.
That's according to the Ministry of Health, Ukrinform reports.
Of the total number of newly infected, 153 were minors and 52 – medics.
Another 874 patients were hospitalized, the health ministry adds.
At the same time, 9,925 people recovered in the past day, the report adds.
Over the last 24 hours, 28,140 people underwent PCR testing, 8,159 – ELISA testing, and 27,102 – express antigen testing.
Since the onset of the pandemic, 2,288,371 people have contracted the coronavirus in Ukraine, of whom 2,208,865 recovered and 53,833 died.
A total of 12,008,463 PCR tests have been performed.
Over the last 24 hours, the largest number of confirmed cases was registered in Kyiv (268), as well as Kharkiv (177), Donetsk (139), Chernivtsi (128) and Lviv (121) regions.
im