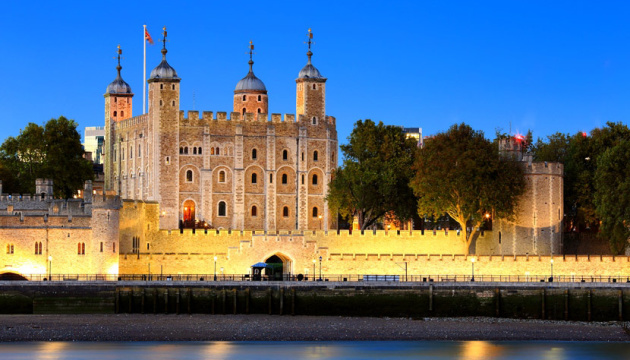 Ukrainian-language audio guide launched at Tower of London
At the initiative of the First Lady of Ukraine Olena Zelenska, the 27th worldwide and the first Ukrainian-language audio guide in Great Britain was launched at the Tower of London within the framework of the cultural diplomacy project.
"In October 2020, the President's wife, while in London, was present at the signing of the Memorandum with the Administration of Historic Royal Palaces on the creation of the first Ukrainian-language audio guide in the United Kingdom. Today, an opportunity to take an audio guide tour in Ukrainian is already available at the world-famous Tower of London," the press service of the President's Office informs.
The Tower is of special historical significance for Britons. Today, it is a treasury with unique exhibits, a site on the UNESCO World Heritage List.
"Over the past year, starting from June 2020, despite the difficult situation around the world and the relentless fight against the coronavirus, we have managed to spread the Ukrainian language in 27 locations, launching audio guides in the most prominent cultural monuments on the planet. I am sure that this is just the beginning of our great mission. There are many more interesting places in the world where the Ukrainian language will be heard soon," said Olena Zelenska.
As noted, the launch of the first Ukrainian-language audio guide in the UK is an important step in promoting our culture and opening up new opportunities for Ukrainians living abroad or traveling to other countries.
Earlier, the First Lady initiated the launch of Ukrainian-language audio guides in France, Montenegro, Sweden, Denmark, Uzbekistan, Italy, Kenya, and other countries.
ol