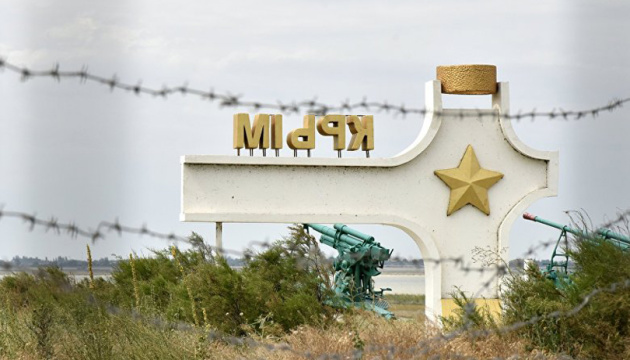 Reintegration ministry drafts sanctions against those persecuting Ukraine Church in occupied Crimea
The Ministry of Reintegration of the Temporarily Occupied Territories has prepared another package of sanctions against persons persecuting the Orthodox Church of Ukraine in occupied Crimea.
The move was announced by Deputy Minister Ihor Yaremenko, Ukrinform reports with reference to the Ministry's press service.
"Since 2014, the invaders have been forcibly ousting the Ukrainian church from the temporarily occupied Crimean peninsula: misappropriation of property of the OCU's Crimean community, gross violence, systematic ban on worship... At the moment, the Ministry of Reintegration has already prepared a sanctions package against those hindering the activities of the Orthodox Church of Ukraine, expecting that the Cabinet of Ministers will approve it in the coming days," said Ihor Yaremenko
It is noted that on August 8, 2021, on Sunday, August 8, Russian-controlled "security operatives of the Center for Combating Extremism" raided the church of the OCU's Crimean Diocese in the village of Balky, Belogorsk district, and forced Archimandrite Damian to stop the morning service. They claimed that the priest had allegedly been performing the service in breach of Russian law.
"The Ministry of Reintegration considers this to be another act of pressure by the Russian occupation administration on the residents of the temporarily occupied Crimea, and condemns the gross violation of the rights of Ukrainian citizens to freedom of conscience and religion," the statement added.
The draft law proposes to apply restrictive measures to Russian judges and other officials involved in the persecution of the OCU community in Crimea. This includes illegal alienation of the premises of the Cathedral of the Holy Apostles Prince Volodymyr and Princess Olha in Simferopol, other religious buildings; damage to church property; oppression of the community; etc.
As reported earlier, Metropolitan Klyment of the OCU's Crimean Diocese had appealed to UN Secretary General Antonio Guterres over the oppression of the Orthodox Church of Ukraine in the Russian-occupied Crimea. The video address was made public during a thematic event on human rights in Crimea on the sidelines of the 75th session of the UN General Assembly.
im