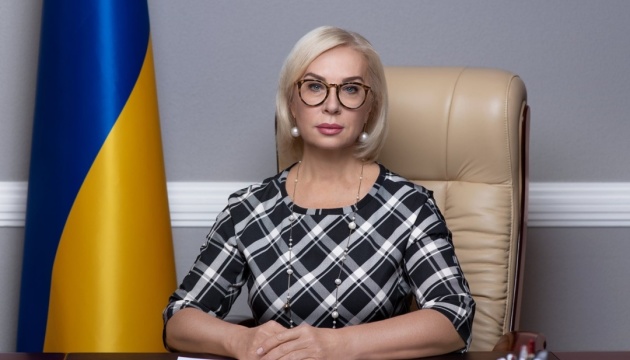 Ukraine ombudsperson calls out Russia's violations of religious rights in occupied Crimea
Verkhovna Rada Commissioner for Human Rights Liudmyla Denisova has called on the international community to increase diplomatic and sanctions pressure on the Russian Federation and to condemn actions violating the rights of the faithful with the Orthodox Church of Ukraine (OCU) in the temporarily occupied Crimea.
That's according to a statement Denisova posted on Telegram, as seen by Ukrinform.
On Sunday, August 8, Russian-controlled "security operatives of the Center for Combating Extremism" raided the church of the OCU's Crimean Diocese of in the village of Balky, Belogorsk district, and forced Archimandrite Damian to stop the morning service. They claimed that the priest had allegedly been performing the service in breach of Russian law, and started drawing up their report," the ombudsperson wrote.
Denisova noted that the persecution of members of religious organizations in Crimea constitutes a gross violation of Article 18 of the Universal Declaration of Human Rights and Article 9 of the Convention for the Protection of Human Rights and Fundamental Freedoms, according to which everyone has the right to freedom of thought, conscience, and religion. In addition, the Geneva Convention prohibits the aggressor power from applying its laws in the occupied territories.
As reported earlier, Metropolitan Klyment of the OCU's Crimean Diocese had appealed to UN Secretary General Antonio Guterres over the oppression of the Orthodox Church of Ukraine in the Russian-occupied Crimea. The video address was made public during a thematic event on human rights in Crimea on the sidelines of the 75th session of the UN General Assembly.
im