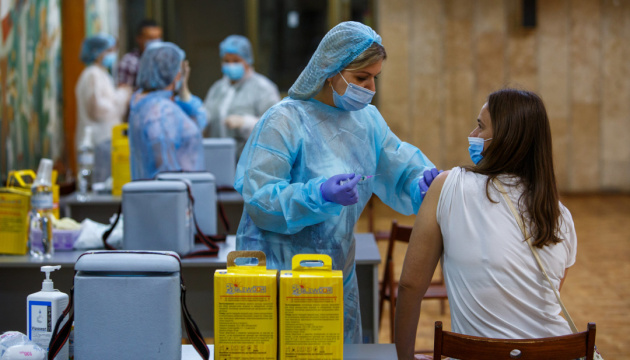 Ukraine gets almost 12M doses during vaccination campaign – Liashko
Ukraine has received 11,929,056 doses of vaccines since the start of the COVID-19 immunization campaign, according to Minister of Health Viktor Liashko.
"Some 11,929,056 doses of vaccines have arrived in Ukraine since the start of the immunization campaign against COVID-19. This means that by the end of the summer we will definitely have enough doses to give the promised 10 million jabs," he wrote on Facebook.
Liashko added that Ukraine had received 4,137,500 doses from COVAX, 153,600 doses as part of humanitarian aid from EU countries, and 7,637,956 doses purchased by the state budget.
Last week, Ukraine received 52,800 doses of AstraZeneca vaccine, 430,560 doses of Pfizer-BioNTech Comirnaty vaccine, and 2,264,440 doses of CoronaVac produced by Sinovac Biotech.
The minister recalled that the full course of immunization with CoronaVac vaccine is the basis for crossing the border of countries such as Austria, Finland, the Netherlands, Spain, Greece, Slovenia, Bulgaria, Turkey, Egypt, and some others.
As of July 31, more than 2 million Ukrainians were fully vaccinated.
On August 1, Ukraine recorded 265 new coronavirus cases, bringing the total number of confirmed COVID-19 cases to 2,553,534.
ish