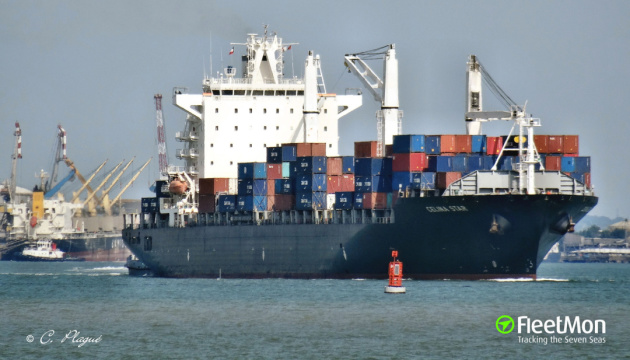 Ship with Ukrainian crew detained in Turkey, captain arrested
A ship with a Ukrainian crew has been detained in Turkey on suspicion of drug smuggling, and the captain and three of his aides have been arrested, Ukrainian Foreign Ministry spokesman Oleg Nikolenko has told Ukrinform.
He said that on July 10, Turkish law enforcement officers detained the Liberian-flagged vessel MSC CAPUCINE R in the port of Iskenderun, with a crew of 24 Ukrainians and one foreigner.
"The next day, the Iskenderun prosecutor's office arrested the ship's captain and three of his aides. All of them are citizens of Ukraine. They are charged with drug smuggling," Nikolenko said.
He said that Ukraine's Embassy in Turkey was providing consular assistance to detainees. "Our citizens have been provided with a lawyer and an interpreter, and consuls keep in touch with their relatives. In addition, the Ukrainian embassy appealed to the Turkish side with the request to gain access to the materials of the investigation and to visit Ukrainian sailors," Nikolenko said.
Nikolenko said that other crewmembers were currently on board the ship and participated in the investigation as witnesses.
He said that the Consular Service Department of the Ukrainian Foreign Ministry and Ukraine's Embassy in Turkey were keeping the case under control.
Photo credit: Plague, fleetmon.com