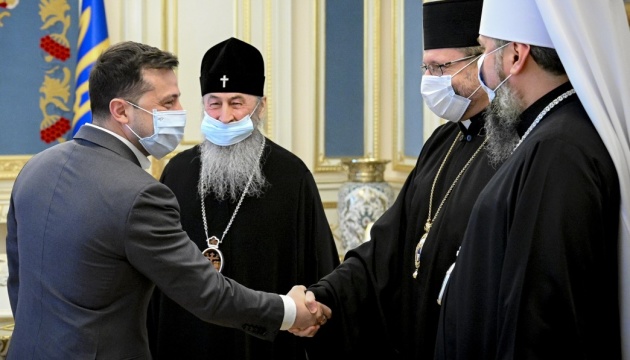 Zelensky calls on church leaders to tell faithful about COVID-19 vaccination
President of Ukraine Volodymyr Zelensky has asked church leaders to tell the faithful about the importance of vaccination against COVID-19.
He said this during a meeting with Primate of the Orthodox Church of Ukraine Epiphanius, Primate of the Ukrainian Orthodox Church Onufriy, and Head of the Ukrainian Greek Catholic Church Sviatoslav Shevchuk, the president's press service reported.
Zelensky noted that the situation with COVID-19 incidence on the eve of Easter is under control.
"We have just overcome the third wave. It is the first week, when there is a decrease of 1,000-2,000 patients every day. I would like to discuss with you what other powerful signals we could send to prevent the regions from returning to the "red" zone after Easter, because it has a great impact on citizens and the economy," he said.
The president thanked the church leaders for their help during the first wave of the coronavirus pandemic last year, when they informed the believers that it was important to take care of themselves and their loved ones.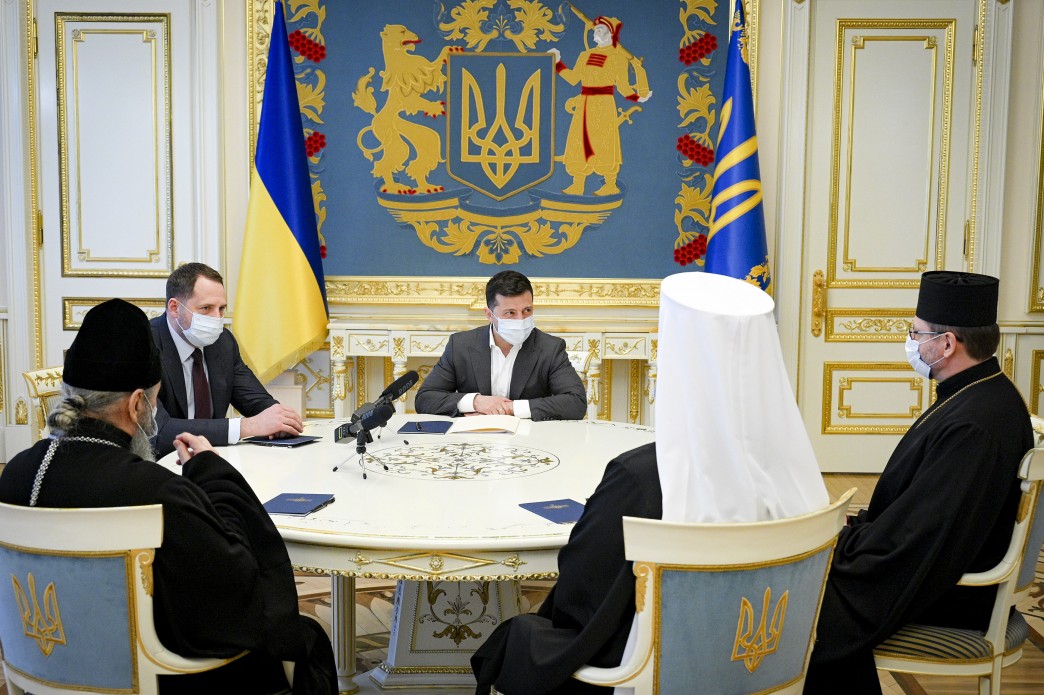 Zelensky also asked to tell the faithful about the importance of vaccination against COVID-19, because this is the only way to overcome the pandemic. "That is why it is also important for us that people who come to your churches for help hear about the importance of vaccination," he said.
The heads of churches assured that the issue of celebrating Easter in the context of the COVID-19 pandemic is in the center of attention of all church communities. Their leaders try their best to make worship services available online, as it was last year; so that people keep distance and wear face masks.
In addition, Zelensky invited the primates to celebrate the 30th anniversary of Ukraine's independence and expressed hope for a joint prayer for Ukraine.
ish