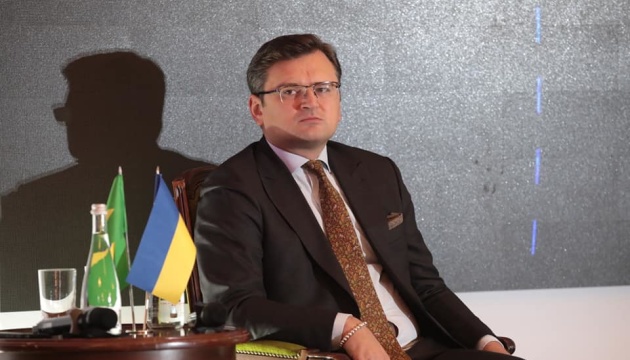 Ukraine supports Greening of Planet global project – Kuleba
The Ministry of Foreign Affairs of Ukraine pledges its support for the Greening of the Planet global ecological project, Minister Dmytro Kuleba has said.
"I decided without hesitation to involve the Foreign Ministry in this wonderful initiative. We will help plant a million trees in Ukraine and abroad," the Ministry's press service quotes Kuleba.
The minister stated that human activities have already caused considerable damage to our planet.
"It is time to correct mistakes, stop living in debt and pass it on to future generations. Ukraine is committed to the values of respect for nature and care for the environment. This project is a great opportunity to demonstrate this to the whole world," Kuleba emphasized.
The project is organized by Greening of Ukraine and initiated by CEO Club Ukraine and Business Woman Club.
The initiative provides for the planting of 1 million trees in 100 countries within one day. On March 20, together with representatives of more than 50 foreign diplomatic institutions, Ukrainians from different parts of the world will take part in it.
The millionth tree will be traditionally planted in Ukraine.
ish