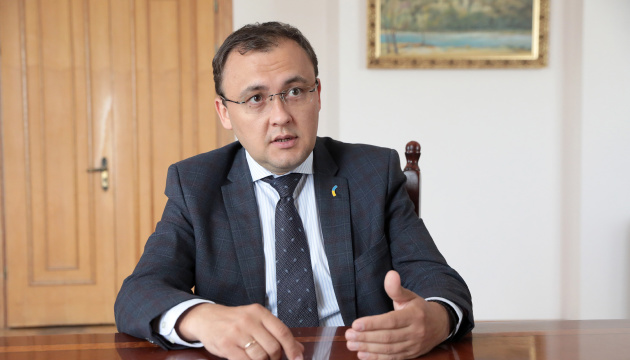 Bodnar: EU ready to provide Ukraine with coronavirus vaccines
The Ministry of Foreign Affairs of Ukraine is negotiating with EU countries on the possibility of purchasing COVID-19 vaccines or receiving them as humanitarian aid.
"The Foreign Ministry instructed ambassadors in all European capitals to discuss support options for surplus vaccines (either on a paid basis or as part of humanitarian aid) so that we can start vaccinating health workers and people at risk…We have already received certain positive signals from some EU countries that they can transfer or sell surpluses to us," Deputy Foreign Minister of Ukraine Vasyl Bodnar said in an interview with Ukrinform.
The diplomat noted that President of Ukraine Volodymyr Zelensky raised the issue of vaccines in a phone conversation with Chancellor Angela Merkel. The fight against the pandemic was also discussed during political consultations between the ministries of foreign affairs of Ukraine and Germany in Berlin last Monday.
The Health Ministry plays a key role in this matter, and the Ministry of Foreign Affairs provides assistance in establishing contacts, Bodnar added.
The deputy minister assured that the Foreign Ministry is working very actively to ensure that the vaccine appears in Ukraine as soon as possible to start mass vaccination.
ol