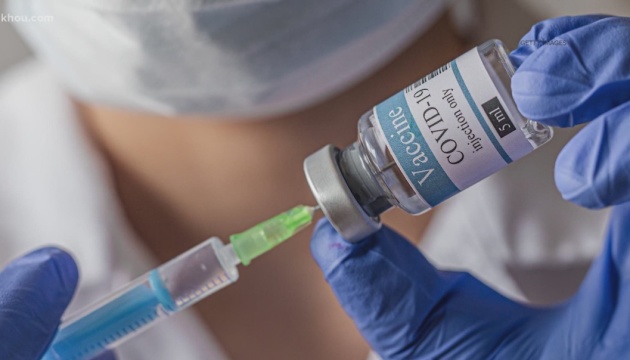 COVID-19 vaccination: Ukraine to receive almost UAH 2.5B from World Bank
The World Bank will provide Ukraine with almost UAH 2.5 billion for vaccination against COVID-19, Deputy Health Minister Svitlana Shatalova has said.
"Ukraine will receive another cargo and funds for the purchase of COVID-19 vaccines. This time the World Bank renders assistance and support to Ukraine. Almost UAH 2.5 billion is planned to be allocated for a new project of emergency response to COVID-19 and vaccination in Ukraine. Relevant negotiations have been underway between the Board of Directors of the World Bank and the Ukrainian government since December 2020," Shatalova said at a briefing on Thursday.
She added that the project will take into account the national COVID-19 vaccination strategy, according to which the COVID-19 vaccination will be primarily offered to high-risk population groups.
As Ukrinform reported, in January 2021, the Cabinet of Ministers made a decision allowing the British agency Crown Agents to purchase COVID-19 vaccines for Ukraine.
On January 13, the Lekhim group of pharmaceutical companies signed an agreement with the Chinese vaccine manufacturer Sinovac Biotech to supply 5 million doses of COVID-19 vaccines to Ukraine. Of these, 1.9 million doses will be delivered within the procurement of the Ministry of Health.
Ukraine will also receive 8 million doses of coronavirus vaccine free of charge as part of the COVAX initiative, which will be enough to vaccinate 4 million people.
ish