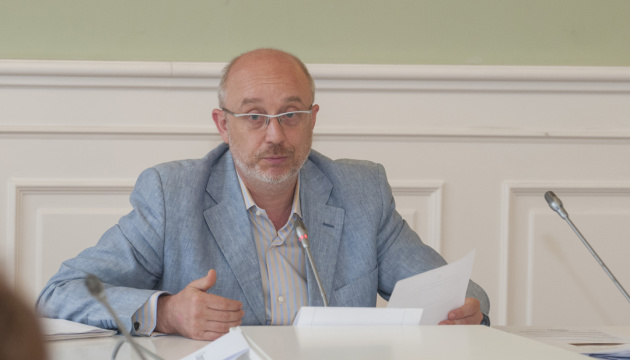 Vice PM Reznikov: Ukraine could supply water tanks to Crimea if humanitarian crisis emerges
Ukraine will supply water to the Autonomous Republic of Crimea only after the peninsula is de-occupied. However, if the humanitarian crisis emerges, humanitarian convoys could bring drinking water for the civilian population.
"There is nothing to discuss. Water will be supplied as soon as Crimea is de-occupied. If the UN humanitarian mission or the ICRC announces that humanitarian crisis has emerged and the civilian population suffers, then humanitarian convoys, water tanks could be sent under the control of humanitarian missions. Nobody will supply water to military bases, manufacturing sites of the militarized Crimea," Vice Prime Minister - Minister of Reintegration of the Temporarily Occupied Territories Oleksiy Reznikov said in an interview with Suspilne.
He also stressed that Crimea "has enough drinking water for the civilian population needs."
Until 2014, Ukraine provided 85% of Crimea's fresh water needs through the North Crimean Canal which connects the Dnieper with the peninsula. After Russia had occupied Crimea, water supplies to Crimea were cut off. Currently, water reserves on the peninsula are replenished from reservoirs and underground sources.
According to Crimean environmentalists, regular use of underground sources leads to salinization of soil.
Due to the drought and shallowing of reservoirs, several districts of Crimea and Simferopol began to receive water according to the schedule since August 24.
The UN Human Rights Monitoring Mission in Ukraine has repeatedly stated the need for its experts to enter the territory of the occupied peninsula, emphasizing that Russia has the primary responsibility for ensuring the water supply of the peninsula.
ol