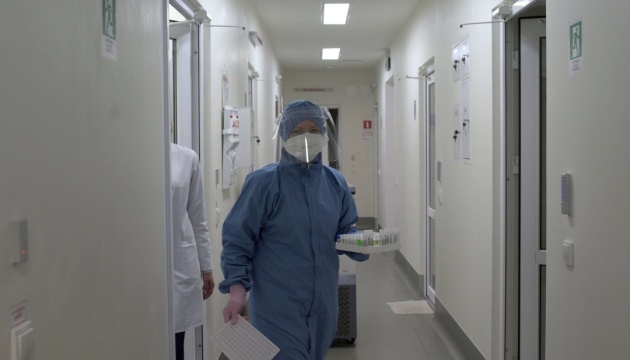 Ukraine reports 14,496 new COVID-19 cases
As many as 14,496 new coronavirus cases have been recorded in Ukraine in the past 24 hours, bringing the total number of confirmed COVID-19 cases to 772,760, Health Minister Maksym Stepanov has said.
"Some 14,496 new cases of the coronavirus disease (COVID-19) have been recorded in Ukraine as of December 3, 2020. In particular, among them are 745 children and 614 health workers," he wrote on his Facebook page on Thursday.
He said that 243 patients died from COVID-19, 15,372 recovered and 1,739 were hospitalized in Ukraine on December 2.
Stepanov noted that 72,678 coronavirus tests, including 47,172 PCR (polymerase chain reaction) tests and 25,506 ELISA (enzyme-linked immunosorbent assay) tests, had been performed in Ukraine in the past 24 hours.
Some 13,141 new COVID-19 cases were recorded in Ukraine on December 1.
op