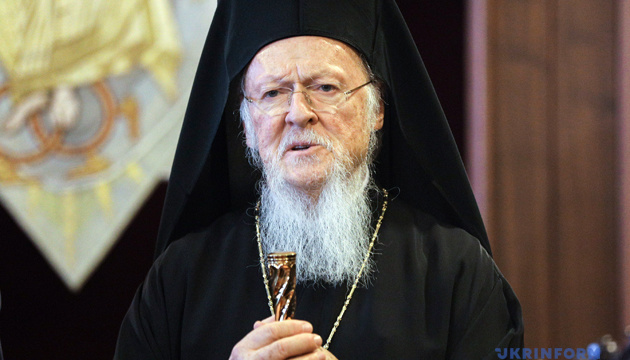 Ecumenical Patriarch to visit Ukraine in August 2021
Ecumenical Patriarch Bartholomew has confirmed his intention to visit Ukraine next year. The visit is expected to take place in August 2021 and will be dedicated to Ukraine's Independence Day.
Bartholomew stated this at the Patriarchal and Synodal Divine Liturgy of Thronal Feast of the Ecumenical Patriarchate, Feast of Saint Andrew the First-Called, founder of the Church of Constantinople, according to Orthodox Times.
Today's ceremony was attended by Prime Minister Denys Shmyhal and several members of the Ukrainian government.
During the liturgy, Bartholomew announced that he would pay an official visit to Ukraine on Independence Day next year, responding to the invitation of Ukrainian President Volodymyr Zelensky.
On Saturday, November 28, in Istanbul, Ecumenical Patriarch Bartholomew commemorated the victims of the Holodomor, the famine artificially organized by the Soviet authorities in Ukraine.
Photo: EPA-EPA/EPA/Olivier Hoslet