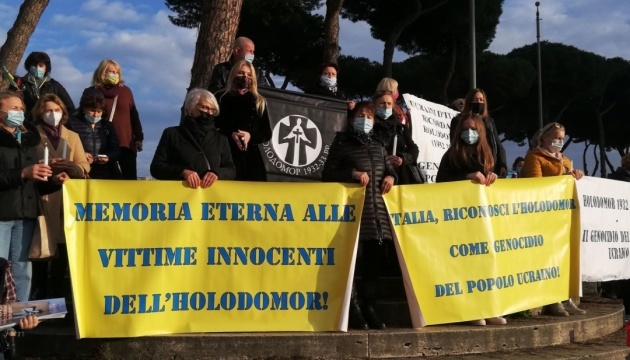 Ukrainians in Rome call on Italian parliament to recognize Holodomor as genocide
The Ukrainian community in Rome has called on the Italian parliament to recognize the artificial famine in Ukraine of 1932-1933 as an act of genocide and to introduce the study of this topic in local schools.
The address to the Italian deputies was read out on Sunday, November 29, during a memorial service for the victims of the Holodomor on the Venice Square in Rome with the participation of about a hundred activists, according to Radio Free Europe/Radio Liberty.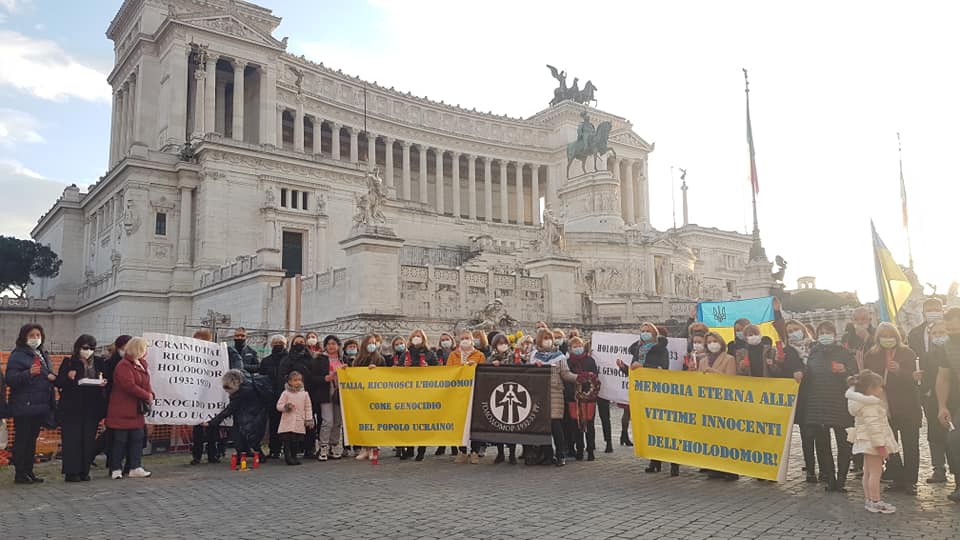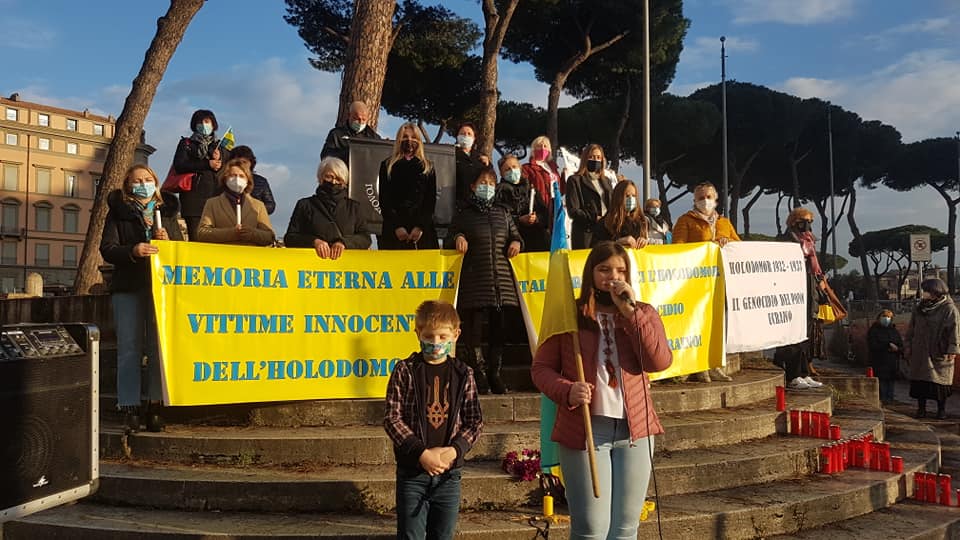 An open letter from Ukrainians reads that "almost 250,000 Ukrainian citizens officially live in Italy, and many of them are descendants of victims of the Holodomor." "Many Ukrainians have Italian citizenship, they are citizens who work in the country for the welfare of its society, paying taxes," the letter says.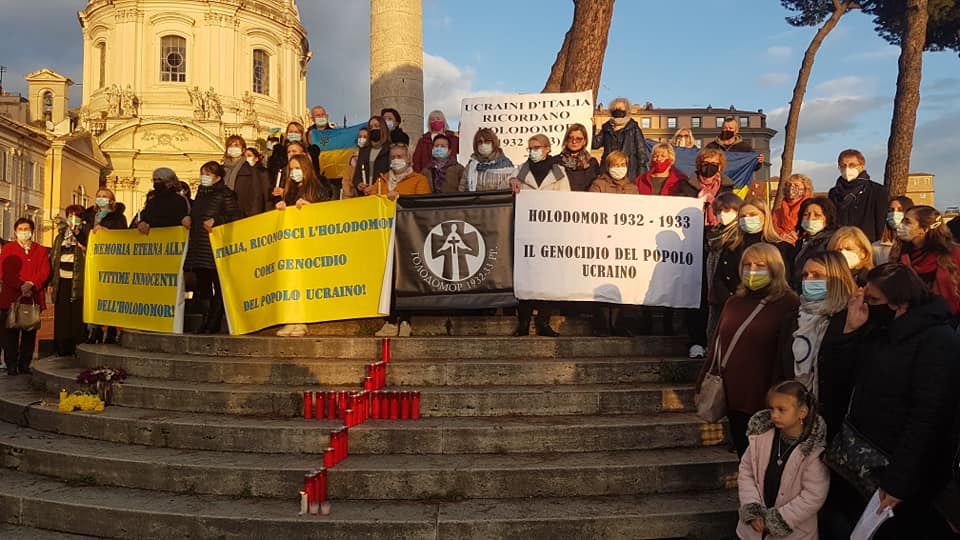 In view of this fact, the community asked both chambers of the Italian parliament to recognize the artificial famine of 1932-1933 in Ukraine as genocide of the Ukrainian people and to adopt a special resolution.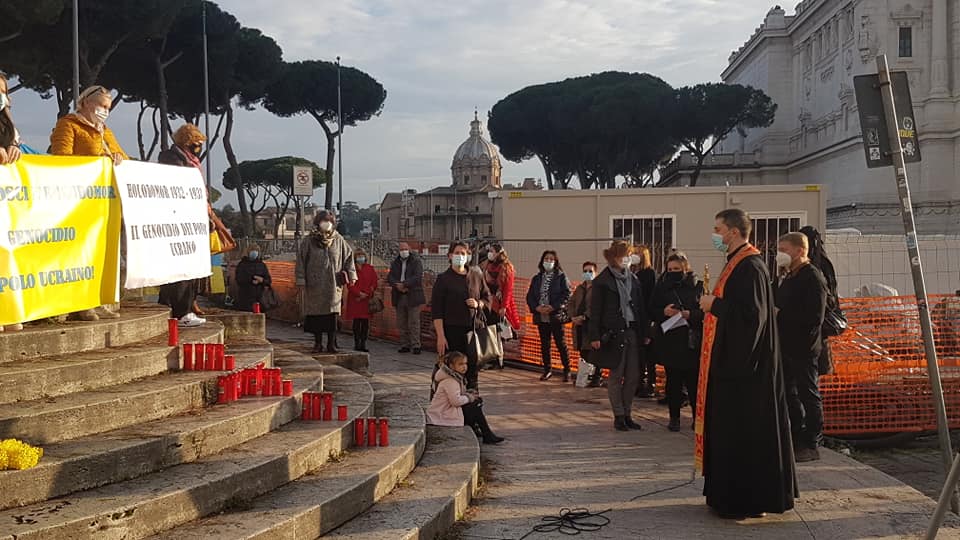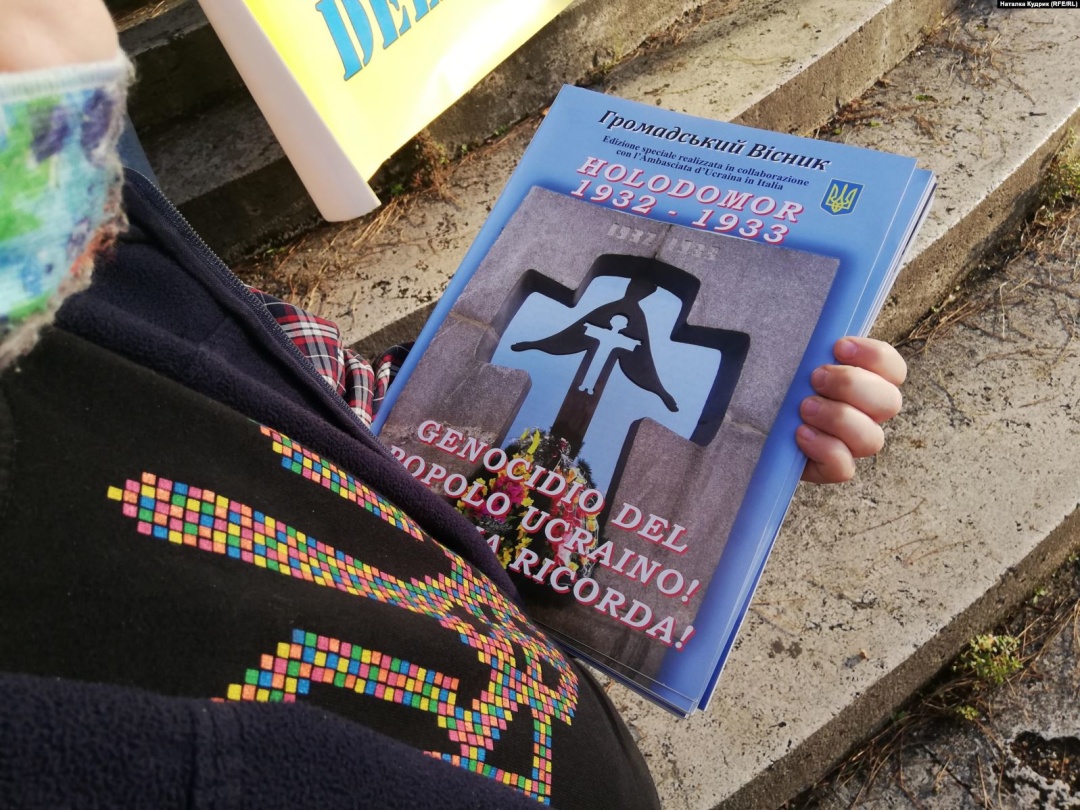 The call was also made to condemn the Soviet regime led by Joseph Stalin and to help include the documents about the Holodomor in Italian school curricula so as to spread knowledge about the tragedy.
Photo credit: Volodymyr Borovyk, Volodymyr Kramar, Natalka Kudryk (RFE/RL)