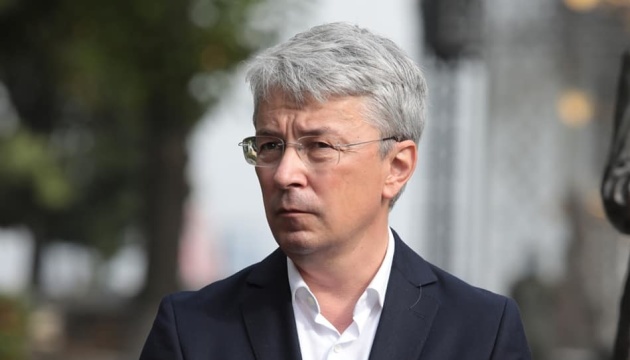 Minister Tkachenko: Ukraine can be proud of level of tolerance in religious sphere
Minister of Culture and Information Policy of Ukraine Oleksandr Tkachenko believes that Ukraine can be proud of the level of tolerance that exists in the country's religious sphere.
"Of course, Ukraine can be proud, and many European colleagues note this, of religious tolerance, of the fact that we have such a unique institution as the All-Ukrainian Council of Churches and Religious Organizations. To some extent, this testifies to significant progress in how religious organizations can find common ground and develop a culture of dialogue. I think that this is one of the few manifestations of tolerance and ability to establish a dialogue with respect for each other," Tkachenko said, opening the sixth National Round Table titled "Faith, Religion" in Ostroh town, an Ukrinform correspondent reports.
According to him, the state should support people in a right to believe in what they consider necessary. In the same way, the state should promote respect, making sure that the level of distrust or contempt for what others believe in does not go over the line.
The Ministry of Culture and Information Policy of Ukraine initiated seven round tables in different cities of Ukraine - Kyiv, Odesa, Kharkiv, Chernivtsi, Ostroh, Kryvyi Rih and Poltava. Ukrainian scholars discuss culture, history, religion, language, philosophy, art and ecology.
ol