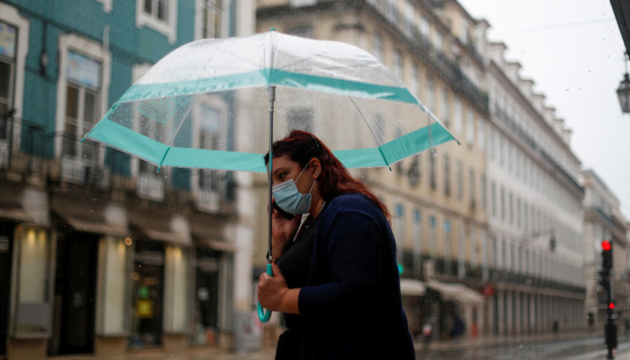 Ukraine reports 8,687 new COVID-19 cases
Ukraine has reported 8,687 new COVID-19 cases in the past 24 hours, according to Health Minister Maksym Stepanov.
"Ukraine has recorded 8,687 new cases of the coronavirus disease COVID-19 over the past day (including 350 cases among children and 321 among health workers)," Stepanov wrote on his Facebook page.
Ukraine has reported 1,100 hospitalizations, 115 lethal cases and 2,277 recoveries in the past 24 hours. The number of coronavirus tests conducted in Ukraine on November 8 totalled 41,114 (Including 34,393 PCR tests and 6,721 ELISA tests), the minister wrote.
Overall, Ukraine reported 469,018 COVID-19 cases, 209,143 recoveries and 8,565 lethal cases from the disease since the start of the pandemic. The total number of conducted PCR tests reached 3,648,292.
According to Stepanov, the highest number of new coronavirus cases over the course of the past day have been reported in the city of Kyiv (748), Kharkiv region (717), Zaporizhzhia region (683), Zhytomyr region (636), and Kyiv region (590).
iy