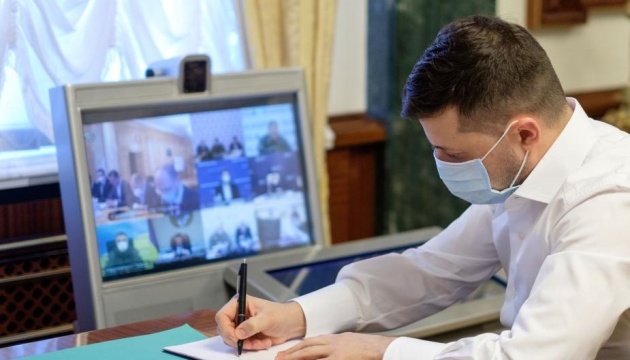 Zelensky signs decree on combating domestic violence
Ukrainian President Volodymyr Zelensky has said that in the context of the coronavirus pandemic, the biggest problem after the disease was an increase in domestic violence.
He said this at a meeting with representatives of public and international organizations on the implementation of state policy to combat and prevent domestic violence, according to an Ukrinform correspondent.
"In the context of the COVID-19 pandemic, the number two problem after the virus itself was the increase in domestic violence. As an example, in the first half of the year alone, the police received almost twice as many complaints about domestic violence as in the previous six months," Zelensky said.
He also said that he had signed a decree on urgent measures to prevent and combat domestic violence, gender-based violence, and protect the rights of victims of such violence.
"The draft decree is aimed at the systematic development of a network for responding to violence. It introduces the basic principles of protection of the rights and interests of victims," Zelensky said before signing the document.
He recalled that domestic violence is "criminalized" under Ukrainian legislation, but mechanisms for the implementation of laws and a system of affordable services are needed.
"People have to be sure that they will really get help, rather than new problems," Zelensky said.
He added that all relevant services working in the system of combating domestic violence should work effectively, and people should count on a prompt and adequate response to appeals.
op