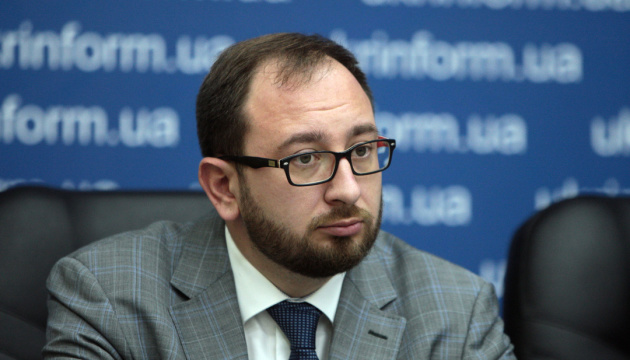 Russia still did not close case against freed Ukrainian sailors - lawyer
A year after a "big exchange" that brought 24 Ukrainian sailors and 11 Kremlin prisoners home, the number of Ukrainian political prisoners in Russian prisons has increased, but the "case" against Ukrainian sailors has not yet been closed in Russia, lawyer Nikolai Polozov has written on his Facebook page.
"Unfortunately, the number of Ukrainian political prisoners has increased over the past year. After a 'big exchange' in September 2019, 113 people were held in Russian prisons and in the occupied Crimea. Today, their number is 135. A hundred of them are Crimean Tatars. Even by Russian standards, mass searches and detentions in Crimea are unusual," Polozov said.
According to him, proceedings against the freed Kremlin hostages have not been closed.
"A separate issue is 'legal cleansing.' For example, after Edem Bekirov's release, Russian law enforcement officers and a court placed him on the wanted list, pretending to know nothing about his release as part of the exchange. The case of Ukrainian sailors has not been closed too. It has only been suspended, and they are also under the sword of Damocles of activity and interests of the Investigative Department of the FSB of Russia," the lawyer said.
At the same time, he stressed that "the dynamics of the capture of new hostages and the trumping up of such cases is disappointing."
"They will continue to apprehend people, torture them in pretrial detention centers and colonies, especially in the occupied Crimea," Polozov said.
"Without a clear strategy to protect the rights [Ukrainian] its citizens from the aggression of Russian law enforcement agencies, these seizures will repeat constantly in a closed cycle. It will be possible to release Ukrainian political prisoners only by breaking this vicious circle," the lawyer said.
On September 7, 2019, Ukraine and Russia held a large-scale detainee exchange in the "35 for 35" format. Twenty-four Ukrainian sailors, illegally captured by Russian security forces in the Kerch Strait in November 2018, were released as part of the exchange.
Eleven Kremlin prisoners were also freed. Among them were Ukrinform journalist Roman Sushchenko, director, screenwriter Oleg Sentsov, Crimean Tatar Edem Bekirov, illegally detained by Russian border guards, Pavlo Hryb, abducted in Belarus, as well as Oleksandr Kolchenko, Volodymyr Balukh, Mykola Karpiuk, Stanislav Klykh, Yevhen Panov, Artur Panov, and Oleksiy Syzonovych.
op