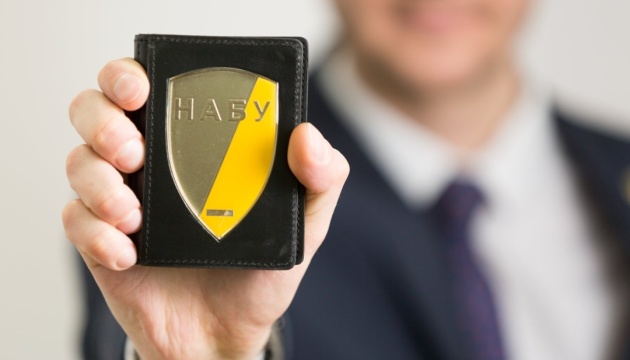 NABU has opened 406 cases this year
During the first half of 2020, National Anti-Corruption Bureau of Ukraine (NABU) has opened 406 criminal proceedings and served 125 people with charges.
"Over the past six months, we have initiated 406 criminal proceedings, 125 people have been served with charges, 33 cases have been sent to court. In total, five convictions have been handed down against six people," NABU Director Artem Sytnyk said during a briefing at the Ukrinform news agency.
According to him, the economic effect of work in the first half of 2020 amounted to more than UAH 1.5 billion, of which almost 700 million was compensation for damages caused to state-owned enterprises.
"Lawmakers voluntarily returned more than UAH 1.5 million for illegally obtained compensation for housing. [NABU] also prevented the embezzlement of almost UAH 800 million. The state budget has already received UAH 65 million paid in form of bails posted by suspects," Sytnyk noted.
NABU currently has 653 employees, including 245 detectives, he added.
As reported, on July 20, Poland's Central Anti-Corruption Bureau (CAB) detained Slawomir Nowak, the former Polish transport minister who later headed Ukraine's State Road Agency (Ukravtodor), for corruption and activities in a criminal organization.
Ukraine's National Anti-Corruption Bureau (NABU) reported later that they, together with Ukraine's Specialized Anti-Corruption Prosecutor's Office, CAB and the District Prosecutor's Office, were conducting searches in Kyiv, Lviv, and Poland as part of a joint investigation into the activities of a criminal organization in the road industry.
ol