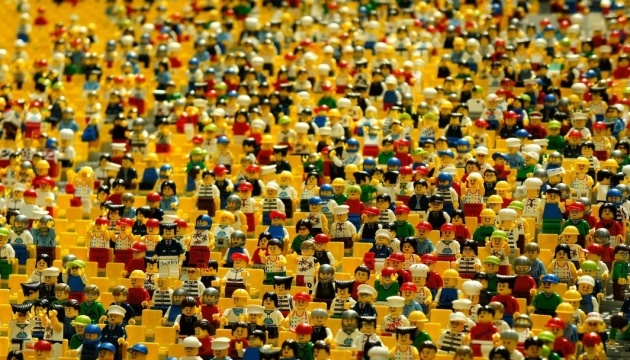 Half of Ukrainians support restoration of full-fledged ties with population of uncontrolled territories
Half of Ukrainians (53%) support restoration of transport links and full-fledged ties with the population of temporarily uncontrolled territories.
This is evidenced by the results of a recent poll conducted by the Kyiv International Institute of Sociology with the support of the United Nations Development Programme (UNDP) in Ukraine and in cooperation with the ZMINA Human Rights Center.
According to the poll results, almost 23% of respondents believe that the current state of affairs should be maintained: Government declares support for the population in the temporarily uncontrolled territories but maintains economic and transport blockade.
Eight percent of Ukrainians believe that the state should introduce a complete blockade of uncontrolled territories.
According to the press release, the poll conducted in May-June 2020 aimed to find out the attitude of Ukrainians towards certain human rights challenges related to the conflict in eastern Ukraine.
Half of Ukrainians (55%) also believe that residents of uncontrolled territories are victims of the conflict and need full support of the state. Nineteen percent of respondents say that residents of uncontrolled territories do not need additional support. Another 11% believe that the Government of Ukraine should not support residents who stay in the uncontrolled territories because they made a decision to continue to live there.
Ukrainians were also asked who, in their opinion, should be held criminally liable for cooperating with the authorities of the so-called "Donetsk People's Republic" and "Luhansk People's Republic".
Half of the respondents (53%) believe that only those, whose guilt in war and other serious crimes will be proven in court, should be held liable. Another 22% of respondents consider that all those who occupy senior posts in the so-called "DPR" / "LPR" should be held liable. Only 7% think that all residents of uncontrolled territories have cooperated with local authorities in one form or another. Another 3% believe that no one should be held accountable.
Almost 59% of Ukrainians support Ukraine's membership in the International Criminal Court in The Hague. Another 24% do not know what the International Criminal Court is.
The poll was conducted by the Kyiv International Institute of Sociology in May-June 2020 in all regions of Ukraine, except for the territories that are temporarily not controlled by the Government of Ukraine: the Autonomous Republic of Crimea, some districts of Donetsk and Luhansk regions. The poll was commissioned by UNDP with the financial support of the Ministry of Foreign Affairs of Denmark.
ol