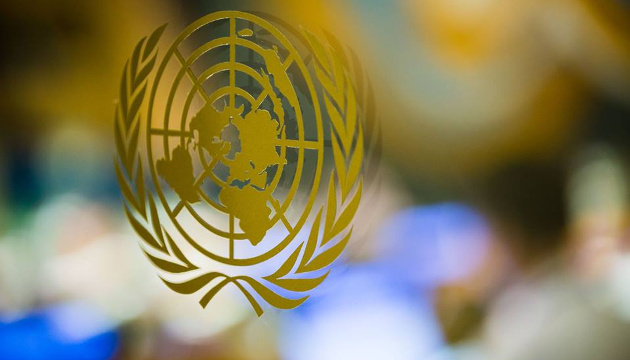 UN launches global plan to fight coronavirus with $33 mln for Ukraine
The UN Secretary-General announced on Wednesday the launch of a $2 billion global humanitarian response to fight COVID-19, which provides for the allocation of more than $30 million to combat coronavirus in eastern Ukraine.
"The global plan, announced today by the UN Secretary-General, has an assistance package for Ukraine. Initially, it was allocated $20 million to combat coronavirus, but after negotiations with representatives of the relevant UN agencies, the sum was increased up to $33 million," Permanent Representative of Ukraine to the UN Serhiy Kyslytsya said in an exclusive commentary to Ukrinform.
According to him, these funds will be spent on the organization of humanitarian response in eastern Ukraine on both sides of the demarcation line. The plan provides for the support to healthcare facilities, provision with food and essentials, support for the elderly and people with disabilities in self-isolation, assistance in the organization of distance school education.
"It is necessary to ensure that the most vulnerable categories of Ukrainians have the means to treat and minimize the negative effects of coronavirus," the Permanent Representative of Ukraine to the UN said.
In general, the United Nations global humanitarian response to fight COVID-19 envisages raising $2 billion to stop the uncontrolled spread of coronavirus across South America, Africa, the Middle East and Asia.
Meanwhile, Serhiy Kyslytsya informed that the Ukrainian side had elaborated in cooperation with WHO, UNICEF and the United Nations Development Programme another assistance package worth $38 million. It covers support for the procurement of medicines and equipment, increased coordination on the ground and professional analysis of the situation in the country.
ol