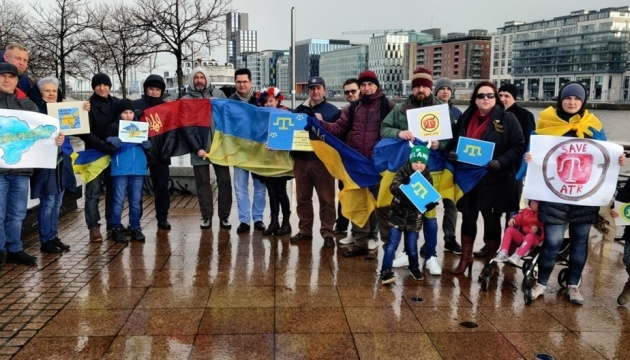 Ukrainians in Ireland hold flash mob against Russia's occupation of Crimea
Activists of the Ukrainian community in Ireland held a flash mob in Dublin city center on Sunday to mark the 6th anniversary of Russia's illegal occupation of Crimea.
"The Ukrainians in Ireland met in the heart of Dublin and joined the worldwide flash mob to remind the international community that Ukrainian Crimea had been occupied by Russia already for the sixth year," the Ukrainian community in Ireland posted on Facebook.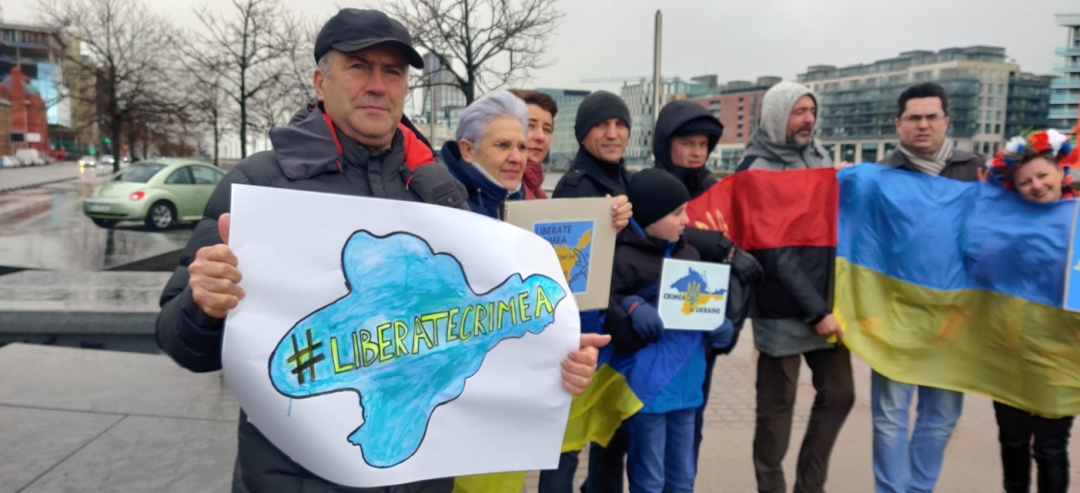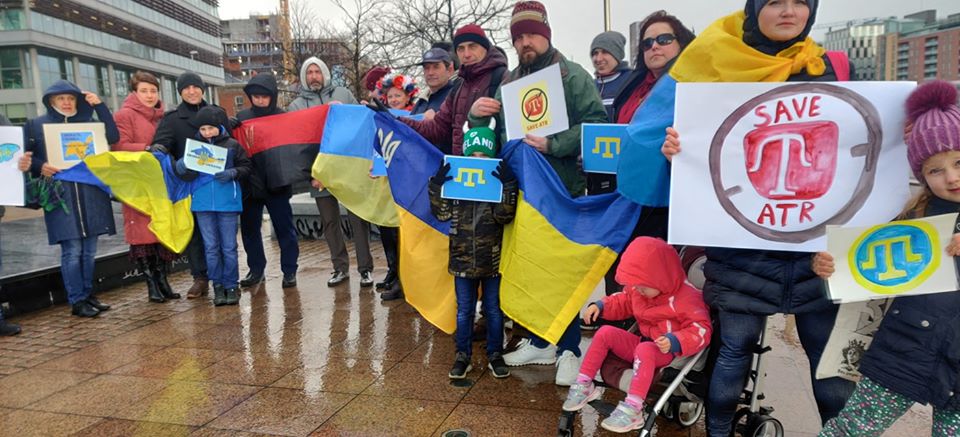 As noted, the flash mob was initiated and organized by the Association of Ukrainians in Republic of Ireland. Ukrainian and Irish writers Yevhen Khmil and Patrick Adamson attended the flash mob among others.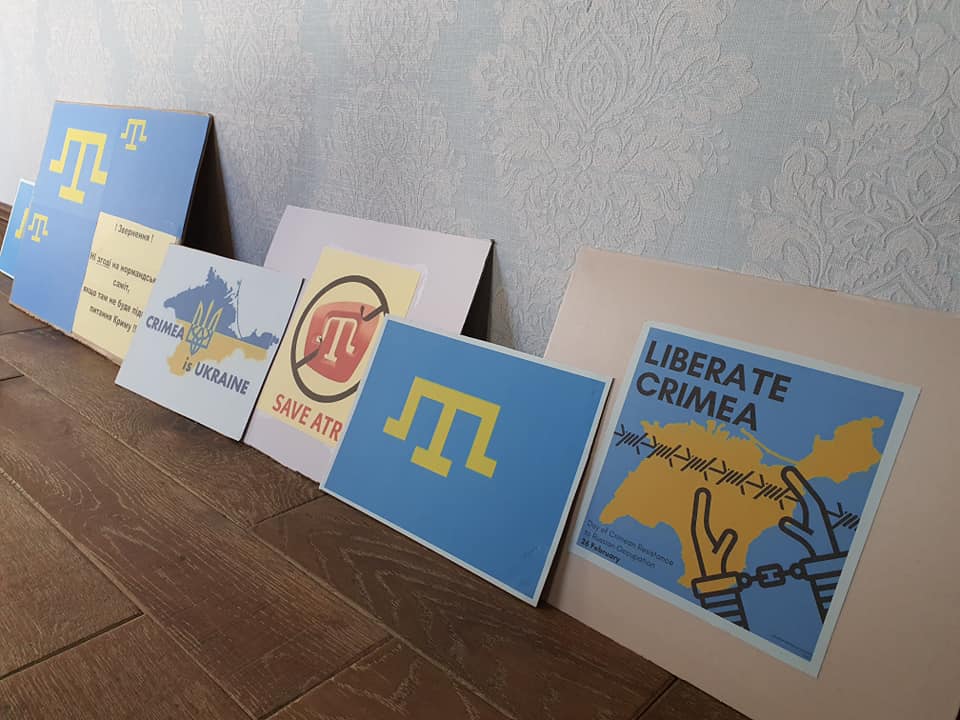 The activists reminded that Crimea is Ukraine, urged to raise the issue of the occupied Crimea at the next Normandy format summit, supported the territorial integrity of Ukraine and stated the need to further convey the truthful information about Russian aggression in Ukraine to the world.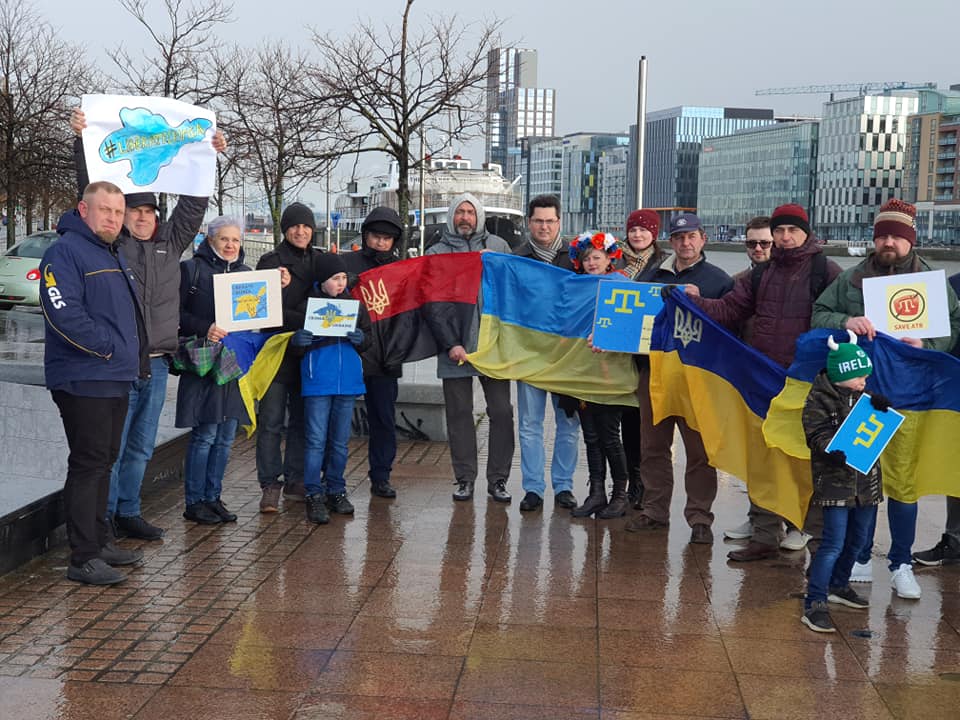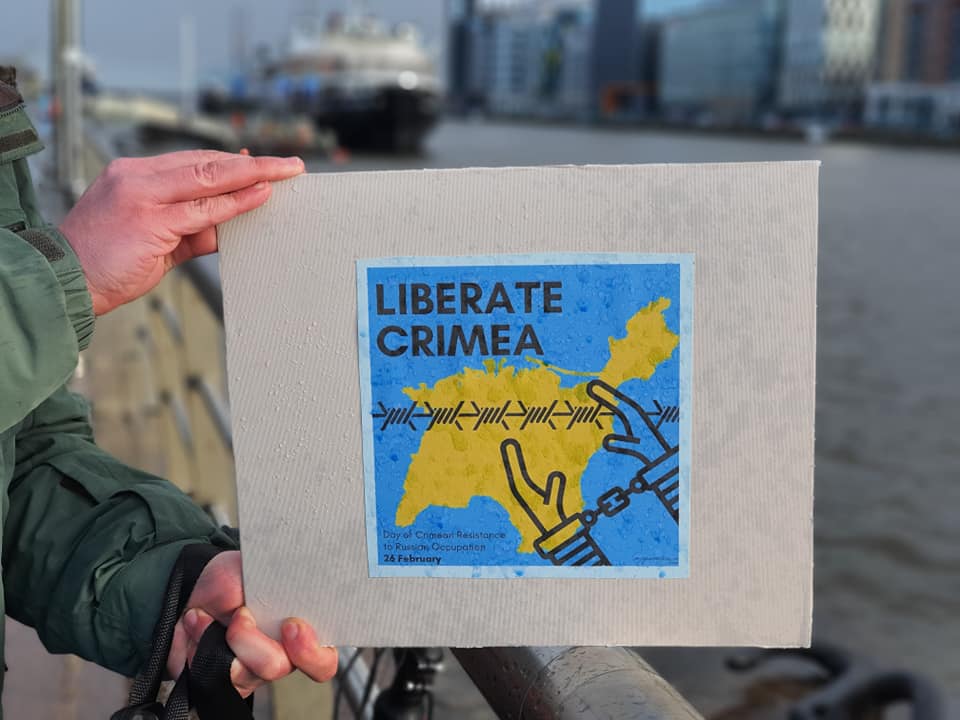 The flash mob participants also called for the release of prisoners held in Russia and spoke in support of ATR Crimean Tatar TV channel.
ol