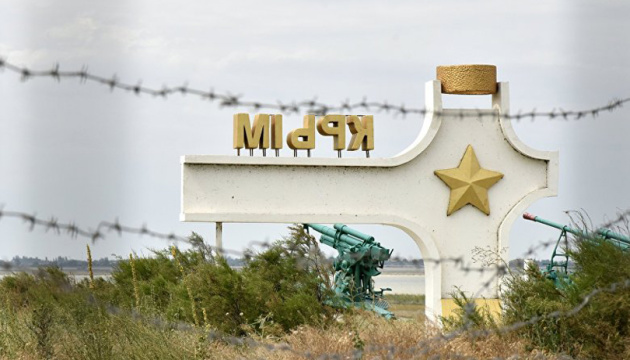 Human rights situation in occupied Crimea continues to deteriorate – EU report
The human rights situation in the illegally annexed Crimea continues to deteriorate in 2019, the European Commission has said in a report.
"The human rights situation in the illegally annexed Crimean peninsula continued to deteriorate in 2019," the European Commission said in Association Implementation Report on Ukraine 2019, published on December 13.
As in 2018, systematic repression of individuals seen to oppose de facto "authorities" continued unabated. The activities of the Crimean Tatar Mejlis remain banned since 2016 under Russian law and wide-ranging intimidation and persecution of the community have continued.
Arrests of Crimean Tatars and searches of their homes have intensified. Restrictions on fundamental freedoms including education rights have been noted.
Also, the EU notes gross violations of fundamental freedoms by armed groups in non-government controlled areas of eastern Ukraine, including through targeted killings, arbitrary and incommunicado detention, sexual and gender-based violence, torture and arbitrary violation of property rights.
Freedom of media as well as freedom of religion or belief are also severely affected in these areas, while civic space is highly restricted.
ish