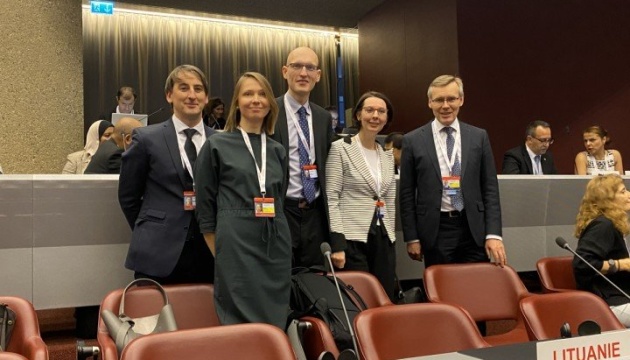 Lithuania to allocate EUR 100,000 for ICRC activity in Ukraine
At the 33rd International Conference of the Red Cross and Red Crescent, held in Geneva on December 9-12, Lithuania underscored its strong support for the movement and told about its contribution to the ICRC program in Ukraine.
Andrius Krivas, Permanent Representative the Republic of Lithuania to the United Nations Office and other international organizations in Geneva, said that Lithuania had decided to allocate EUR 100,000 for the activity of the International Committee of the Red Cross in Ukraine.
"The Lithuanian Red Cross Society, which marks its centenary, is one of the oldest non-governmental organizations in Lithuania, and its important contribution to humanitarian aid is needed and greatly appreciated," Krivas said, the Ministry of Foreign Affairs of Lithuania reports.
In May, Lithuania allocated EUR 100,000 in humanitarian aid coordinated by the International Federation of Red Cross and Red Crescent Societies to support the Venezuelan people.
ol