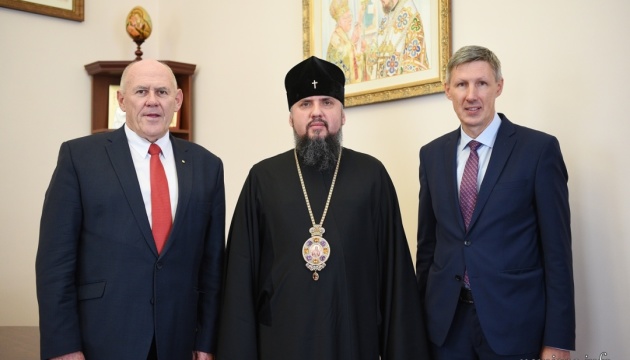 Metropolitan Epiphanius, UWC representatives discuss expanding cooperation. Photos
On August 15, 2019, the Primate of the Ukrainian Orthodox Church, the Metropolitan of Kyiv and All Ukraine Epiphanius met with First Vice President of the Ukrainian World Congress Stefan Romaniw and Director of the UWC Mission to Ukraine Serhiy Kasyanchuk.
"During the working meeting, the parties discussed holding joint events to expand cooperation between the Ukrainian Orthodox Church and the Ukrainian World Congress," pomisna.info reports.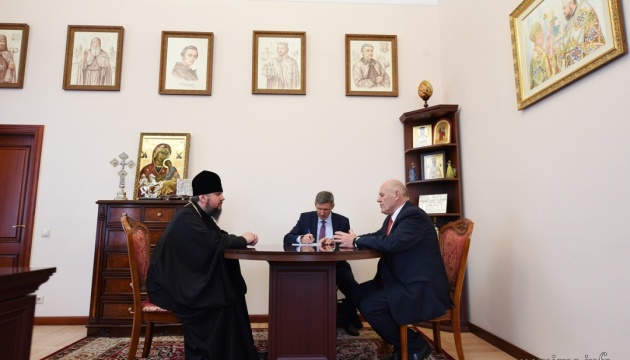 The UWC representatives praised the activity of the Primate aimed at developing the local Ukrainian Orthodox Church.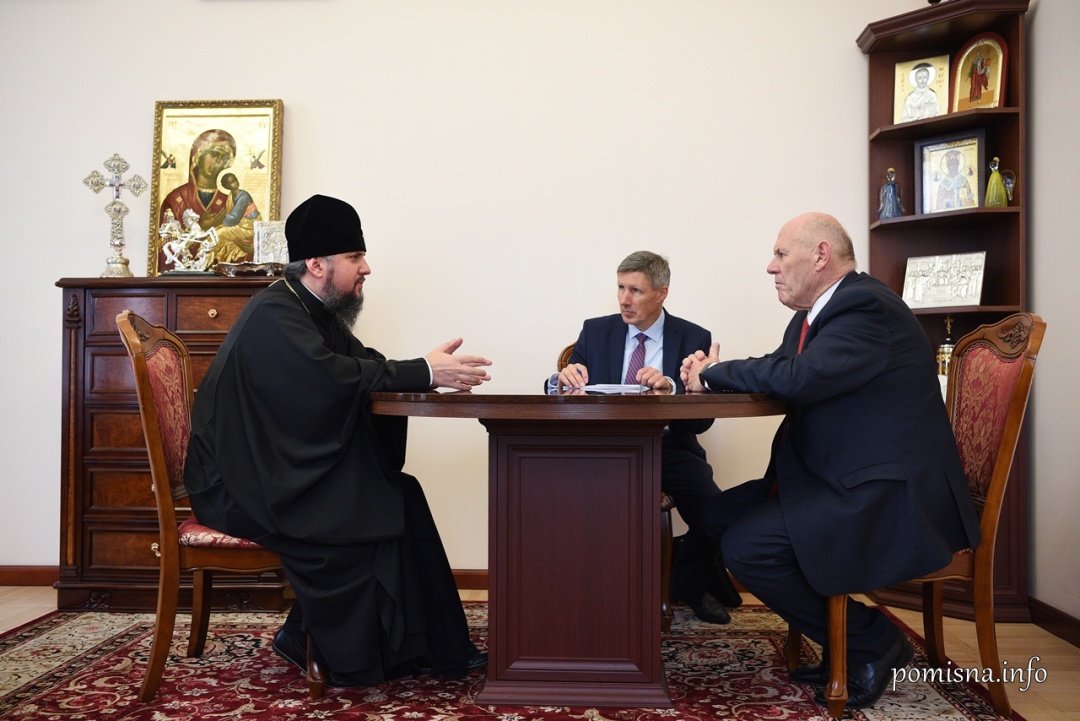 As a reminder, the Ukrainian World Congress is the international coordination body of Ukrainian communities in diaspora, representing the interests of over 20 million Ukrainians. The UWC brings together 20 million Ukrainians in 133 countries.
ol