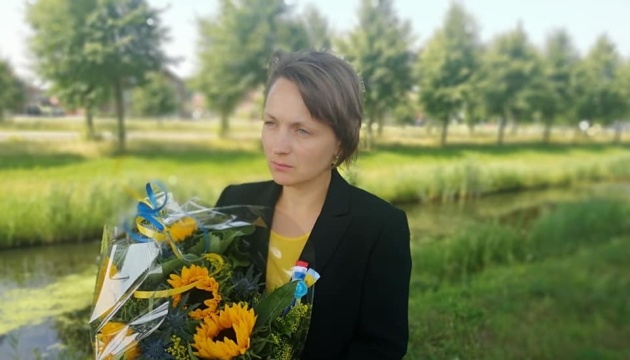 MH17 crash victims commemorated in Netherlands. Photos, video
A minute's silence was observed and the flowers were laid at the MH17 crash victims memorial complex.
The memorial is located near the Amsterdam Airport Schiphol from where the MH17 flight took off five years ago, an Ukrinform correspondent reports.
The names of all the victims are carved in the memorial complex, which is surrounded with 298 trees and sunflowers.
People carry flowers, mostly sunflowers, which have already become a symbol of the tragedy.
The mourning ceremony will be attended by relatives of those killed in the crash. They will read out the names of their loved ones who died five years ago. Dutch Prime Minister Mark Rutte is also expected to deliver a speech. The representatives of diplomatic institutions and international organizations also came to commemorate the crash victims.
As reported, the Netherlands named four individuals – three Russians and one Ukrainian - involved in the downing of flight MH17. The Joint Investigation Team also announced that the trial would start on March 9, 2020.
Malaysia Airlines flight MH17, which was en route from Amsterdam to Kuala Lumpur, was shot down over Donbas in July 2014. There were 283 passengers and 15 crewmembers onboard the plane. All of them died.
In September 2016, the JIT said it had been established on the basis of irrefutable evidence that the plane had been shot down by a 9M38 Buk missile launched from the territory controlled by pro-Russian militants in the eastern part of Ukraine. In addition, the JIT said on May 24 that the Buk missile system from which the aircraft was downed belongs to the 53rd Anti-Aircraft Missile Brigade of the Russian Armed Forces stationed in Kursk. In May 2018, the Netherlands and Australia officially stated that they hold the Russian state legally responsible for the downing of MH17.
ol