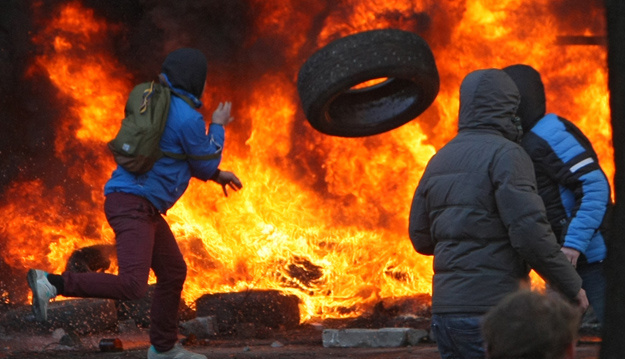 UN mission says investigation into Maidan killings protracted and ineffective
Head of the UN Human Rights Monitoring Mission in Ukraine Fiona Frazer has said that investigations into the killings of activists on Independence Square in Kyiv in the winter of 2014 and violent deaths in Odesa on May 2, 2014, have been protracted and ineffective.
She said this while presenting a report on the human rights situation in Ukraine between February 16 and May 15, 2019, according to an Ukrinform correspondent.
"Five years have passed since the killings at Maidan in the winter of 2014, as well as the killings and violent deaths in Odesa on May 2 that same year. Investigations and trials have been protracted and ineffective. While we acknowledge some progress in investigations carried out by the Prosecutor General's Office, there's still no accountability for the 98 killings at Maidan nor for the 48 killings and violent deaths in Odesa," Frazer said.
According to her, likewise, accountability for killings and attacks against human rights defenders and media professionals is yet to be achieved.
"For example, the trial into the case of journalist Oles Buzyna, killed four years ago, will now start from scratch, delaying justice even further. The trial has lasted for one year and four months. Then in May this year, the presiding judge recused himself," Frazer said.
She also recalled that July would mark three years since the killing of another journalist Pavlo Sheremet, and "the investigation is still looking to identify the perpetrators of this crime."
"While five individuals have been convicted for the lethal attack against Kateryna Handziuk, those who ordered and paid for this crime have still not been brought to justice," Frazer said.
At the same time, she stressed that in February, March and April 2019, there was a decrease in the number of attacks against media professionals, but noted that two brutal attacks happened in May and June in Cherkasy and Kharkiv.
"We call on law enforcement agencies to ensure prompt and efficient investigations into all attacks," Frazer said.
op