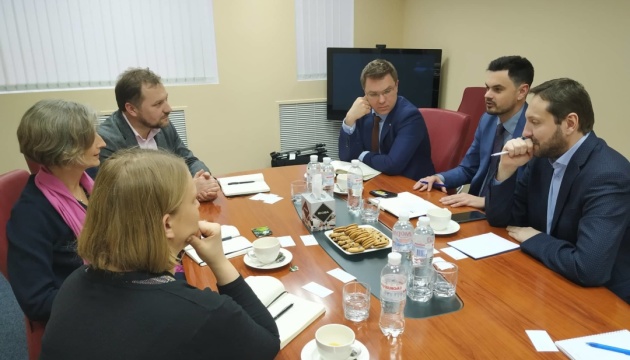 Ukraine's Information Policy Ministry, Facebook discuss election security efforts
The officials of the Ministry of Information Policy of Ukraine and the representatives of Facebook discussed cooperation to ensure the security of the electoral process in Ukraine.
Minister of Information Policy of Ukraine Yuriy Stets, Deputy Minister Dmytro Zolotukhin and State Secretary of the Ministry Artem Bidenko, as well as Facebook's Public Policy Director for Central and Eastern Gabriella Cseh and Facebook's Public Policy Lead for Elections Anika Geisel met on January 23 and discussed cooperation to ensure integrity of the electoral processes in Ukraine, the Ministry's press service reports.
"We highly value the joint work with Facebook in the field of information security, in particular, verification of the Ukrainian authorities' pages, counteracting fake news and efforts to ensure non-interference in the elections in Ukraine, both presidential and parliamentary," Minister Yuriy Stets said.
In turn, Deputy Minister Dmytro Zolotukhin brought to the attention the importance of preventing the use of Facebook for information attacks and influences. "We are grateful to Facebook for the incredible work that the company has made by detecting and removing multiple related fake profiles, groups and pages. It is important for us because one of the two detected networks originated in Russia has been used for information operations in Ukraine," he noted.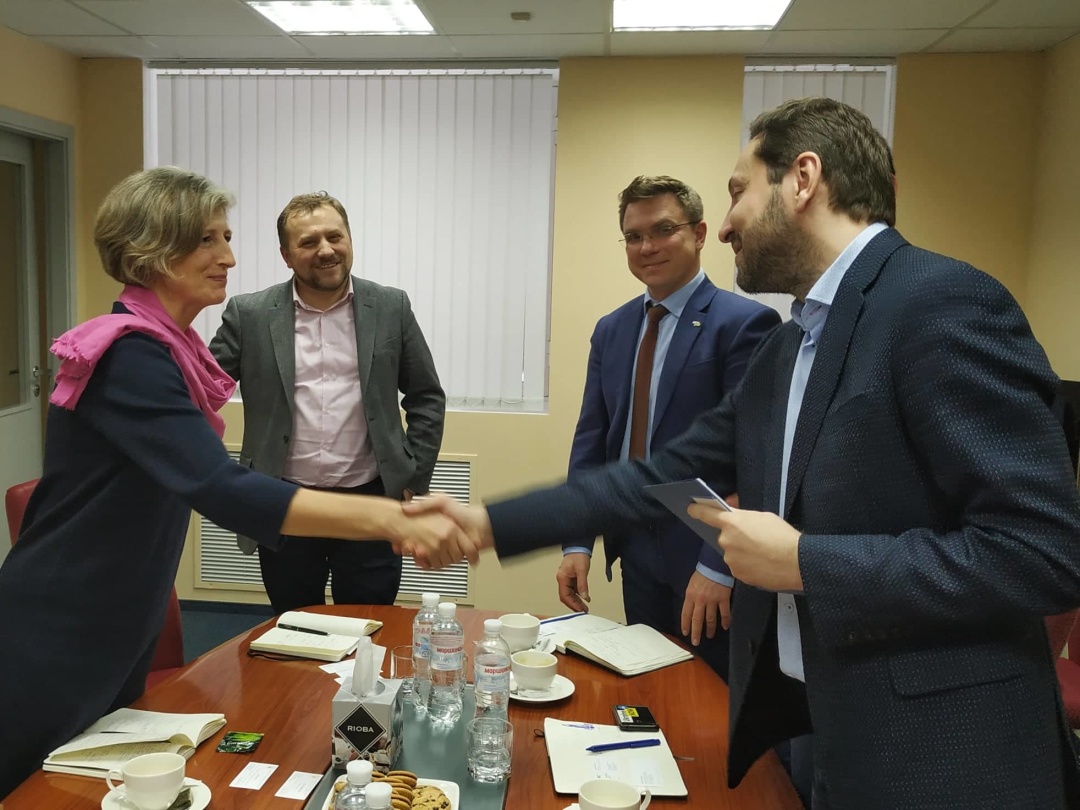 Gabriella Cseh noted that Facebook is serious about violations of community standards and plans to strengthen security measures during the elections in Ukraine.
Her colleague, Anika Geisel, spoke about one of the functions that has already become available to Ukrainian users on the eve of the electoral race. From now on, in the information on the popular page, you can find out which country its administrator comes from and what active advertising the page is running.
In the summer of 2018, the Ministry of Information Policy of Ukraine and Facebook agreed to deepen bilateral communication.