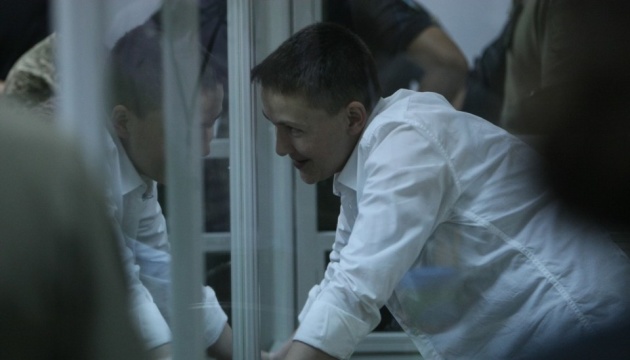 Kyiv Court of Appeal leaves Savchenko in custody
Kyiv Court of Appeal has rejected an appeal lodged by Nadiya Savchenko's defense team against a ruling extending the detention of the Ukrainian parliamentarian, the deputy's lawyer, Oleksandr Shadrin, has told Ukrinform.
"They refused to satisfy the complaint," Shadrin said.
On October 25, Shevchenkivsky District Court of Kyiv extended the preventive measure for Savchenko in the form of detention until December 23.
On March 22, the Verkhovna Rada agreed to prosecute, detain and arrest MP Nadiya Savchenko.
She is charged with committing acts aimed at violent overthrow of the constitutional order, seizure of state power, encroachment on the life of a state or public figure, preparations for a terrorist attack, assistance to a terrorist organization and illicit handling of weapons, ammunition and explosives.