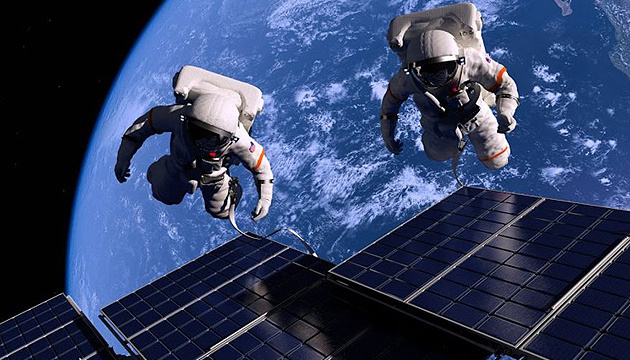 Ukraine, Netherlands sign Memorandum on cooperation in exploration of outer space
The State Space Agency of Ukraine and the Netherlands Space Office have signed the Memorandum on cooperation in the exploration and use of outer space for peaceful purposes, the Government portal reports.
"The signing ceremony of the Memorandum took place on October 2, 2018, in the framework of the participation of Chairman of the State Space Agency of Ukraine Pavlo Degtiarenko in the 69th International Astronautical Congress (Bremen, Germany). The Memorandum was signed in the presence of Dutch astronaut André Kuipers," reads the report.
In particular, the document identifies the potential directions of cooperation, namely: basic space science, meteorology, geophysics, astronomy, space biotechnology, ionosphere and space plasma; space scientific and technical devices; microsatellites and minisatellites for scientific and commercial purposes; onboard systems for Earth remote sensing; commercial products for Earth remote sensing; national and international, regulatory and organizational documents for the market for remote sensing products.
iy