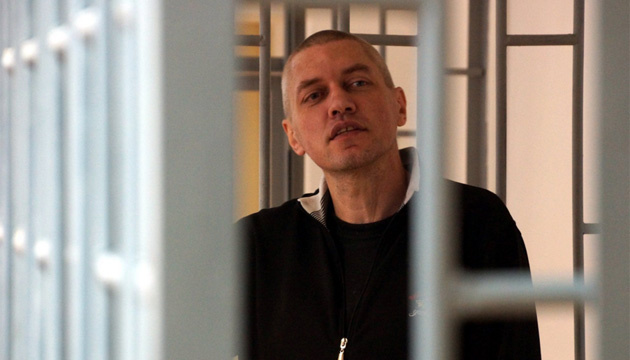 Klykh calls on Sentsov to end hunger strike
Ukrainian political prisoner Stanislav Klykh has written a letter to another Ukrainian prisoner held in Russia, Oleg Sentsov, calling on him to end his hunger strike.
Klykh's mother, Tamara, who had a three-day meeting with her son in a Russian prison, told this to the Ukrayinska Pravda online newspaper.
"Stas wrote a letter to Sentsov. I took it and will send it to [Ukrainian human rights commissioner] Liudmyla Denisova. Stas says that Sentsov wrote to him a postcard and a letter probably before the hunger strike, but the prison authorities themselves say that they do not convey letters to the prison authorities. So he asked me to send it," the prisoner's mother said.
"He asked Sentsov (Stas has no children, but Sentsov has) and said: 'Mom, ask Denisova to tell him to stop his hunger strike. We understand that he is [on hunger strike] for the sake of all others, and we will not condemn him if he is released alone, because he has two children, and they say one of them is sick. Let him think about his children and not starve'," Tamara Klykh quoted her son as saying.
She added that Stanislav did not believe in his release.
Earlier, Tamara Klykh said that her son, a political prisoner of the Kremlin, looks a little better, but constantly complains of pain in the heart, kidneys and legs.
As was reported earlier, Ukrainians Mykola Karpiuk and Stanislav Klykh were sentenced in 2016 to 22.5 and 20 years in prison, respectively. According to Russian investigators, they were members of the UNA-UNSO organization and in 1994-1995 fought as part of gangs in Chechnya. At the same time, Klykh said he had never been to Chechnya.
op