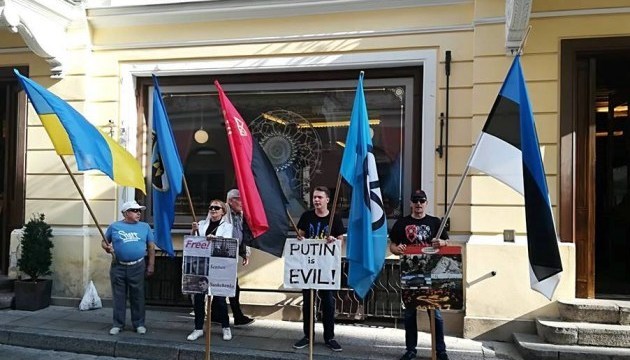 Russian embassy in Tallinn picketed in support of Sentsov. Photos, video
Estonian activists and representatives of Ukrainian community picketed the Russian Embassy in Tallinn demanding to release Oleg Sentsov and other Ukrainian political prisoners held in Russia.
As Ukrinform correspondent reports, the main slogan of the picket was "Free Sentsov." The activists also chanted slogans "Free Sushchenko", "Freedom to political prisoners", "We do not need Novorossiya!", "Hands off Donbas!", "Crimea is Ukraine", "Soviet - no! Freedom – yes!"
One-hour-long action was held under Estonian and Ukrainian flags on Thursday evening in the center of the old city in front of the Russian Embassy in Tallinn.
The activists have been picketing the Russian embassy in Tallinn for four years already.
About 70 Ukrainian political prisoners are held in Russia and in the occupied Crimea.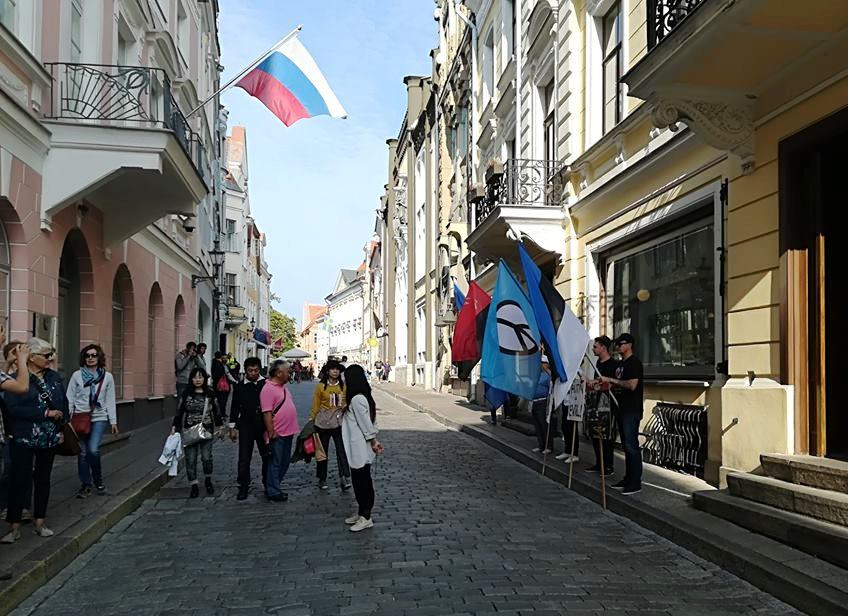 Photo: Ants Erm, Facebook
ol