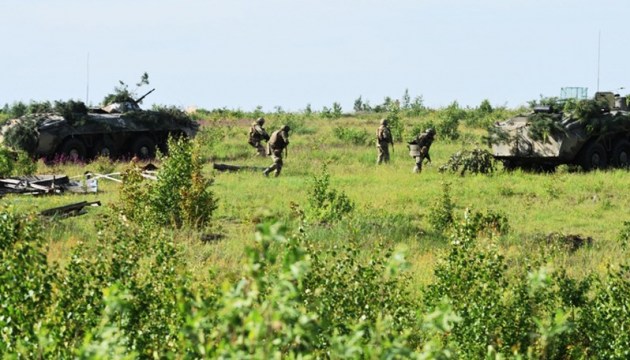 War in Donbas poses threat of environmental disaster - minister
The conflict in Donbas poses a threat of a serious environmental disaster, including the nuclear aspect, and the international community should focus on this.
Ukraine's Minister for Ecology and Natural Resources Ostap Semerak told this to an Ukrinform correspondent in Germany after a presentation on the margins of the 27th session of the OSCE Parliamentary Assembly of the results of a survey "The impact of armed conflict [in eastern Ukraine] on the environment."
"The world should know about the threats faced by Ukraine, which are also threats to the whole world, at least to the European region," the minister said.
He called "an act of international environmental terrorism that the world should investigate properly" the fact that militants stopped pumping water out of many mines. Among them is the Yuny Komunar mine, which was used in the 1970s to conduct an underground nuclear explosion and where its products were "encapsulated."
"The countries that understand the threat of the atom should take a very active part in solving the environmental problems of Donetsk and Luhansk regions," Semerak said.
According to him, there are 36 flooded mines in temporarily occupied territories in Donbas. Ukraine and other countries will have to decide what to do with them, with contaminated water objects, land affected by shelling, the use of explosive devices and fires, and how to restore biodiversity in the region after the armed conflict is resolved.
Poltorak said that Ukraine cannot solve this problem on its own, neither financially, technically, or at the expert level. However, the minister noted that everything would be done only after the actual completion of shelling.
op