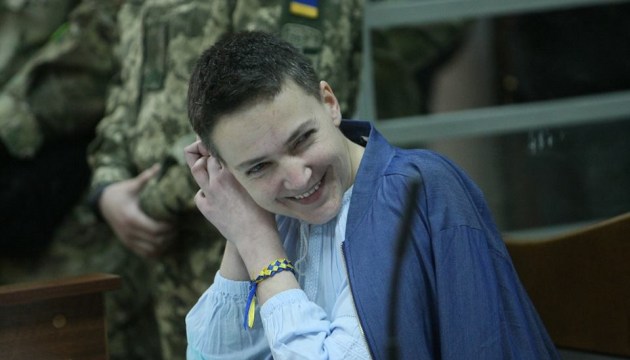 Savchenko writes letter to Putin
Ukrainian MP Nadia Savchenko has said that she has written a letter to Russian President Vladimir Putin with the request to unblock the exchange of prisoners.
She said this after a court hearing on Monday, May 14, the 24 television news channel reported, with reference to the Ukrainian News agency.
Savchenko doubts that she was included in the list for the exchange of prisoners. At the same time, she welcomed the inclusion in this list of Volodymyr Ruban, the head of the Officer Corps Prisoner Release Center, and believes that this circumstance will unblock the prisoner swap process.
In addition, the politician stressed that the Security Service of Ukraine was to blame for terminating the detainee exchange procedure.
On May 15, the Shevchenkivsky District Court of Kyiv extended the measure of restraint for MP Nadia Savchenko in the form of detention without bail for two months.
She will stay in custody until July 13.
op