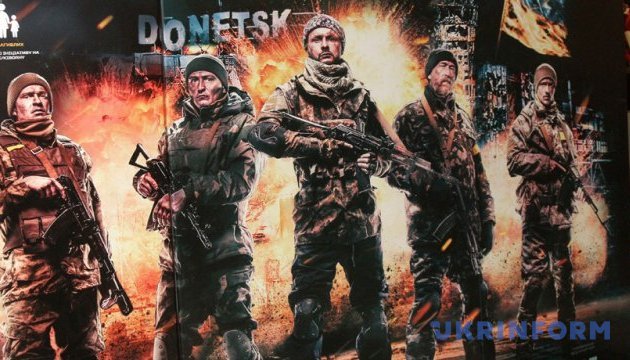 Movie "Cyborgs" presented in Zagreb
"Cyborgs: Heroes Never Die," a Ukrainian drama film about the defense of the Donetsk airport, has been presented in Zagreb, Croatia.
First Deputy Chairwoman of the Verkhovna Rada Iryna Gerashchenko, who represents Ukraine in the humanitarian subgroup of the Trilateral Contact Group, wrote this on her Facebook page.
"The presentation of the film 'Cyborgs' took place in Zagreb with the support of the Foreign Ministry, the Information Policy Ministry and the [Verkhovna Rada] Committee on European Integration," the statement reads.
According to the statement, representatives of embassies accredited in Croatia, Ukrainian diaspora, Croatian officials and military came to watch the film.
"This movie can be viewed dozens of times, and it really needs to be seen by the whole world," she wrote.
The military drama film "Cyborg: Heroes Never Die" is devoted to one of the most heroic pages in the history of modern Ukraine - the defense of the Donetsk airport.
op