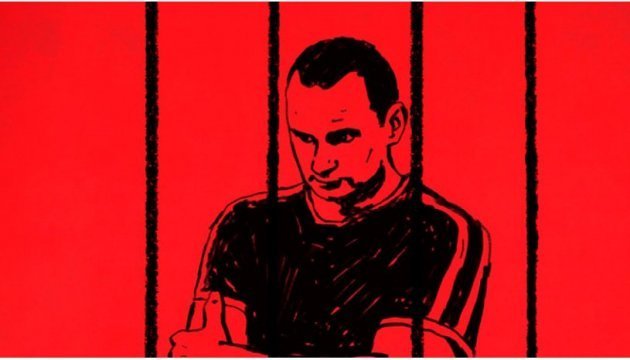 Petition demanding to release Sentsov submitted to Russian Embassy in Paris
A petition demanding the immediate release of Ukrainian director Oleg Sentsov has been submitted to the Russian Embassy in Paris on Monday.
This is reported by Radio Liberty.
"French writers, philosophers and cultural figures started to collect signatures under the petition in support of Oleg Sentsov in late November 2017. And now the final version of the petition, already signed by more than 3,500 French and other cultural figures, has been submitted to the Russian leadership [through the embassy]," the statement reads.
The initiator of the campaign to collect signatures, writer and philosopher Michel Eltchaninoff, suggests that a "window of opportunity" for the release of political prisoners opens on the eve of holding the FIFA World Cup in Russia. "Furthermore, we pin our hopes on the visit of Emmanuel Macron to Russia, which should be made after the presidential elections [in Russia]. I know for sure that President Macron knows about our petition," Eltchaninoff said.
ol