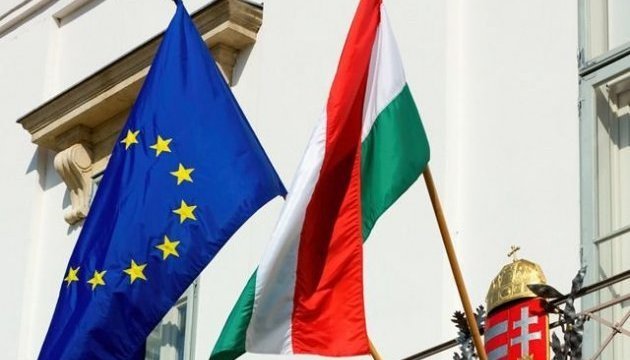 Hungary to block any further rapprochement between Ukraine and EU
The Hungarian government has decided to block all further decisions of the European Union aimed at bringing Ukraine closer to the EU.
Hungarian Minister of Foreign Affairs and Trade Peter Szijjarto stated this on Tuesday, according to a statement posted on the website of the Hungarian Foreign Ministry.
Such a decision is Budapest's response to the signing of the education law by Ukrainian President Petro Poroshenko.
"We can guarantee that all this will be painful for Ukraine in future," Szijjarto said.
He described Poroshenko's decision as "shameful." The official website of the Hungarian Ministry of Foreign Affairs and Trade reports that Poroshenko declared Ukraine's aspiration to get closer to Europe, but with his decision to sign the law, according to Szijjarto, "he has moved further away from Europe and taken a huge step in the opposite direction."
The report also states that Ukraine can forget about integration into Europe. "Hungary will block all steps within the European Union that would represent a step forward in Ukraine's European integration process in the spirit of the Eastern Partnership program," the minister said.
As reported, Poroshenko signed the law on education on September 25. Romania, Bulgaria, Russia and Moldova criticized the adoption of the law.
op