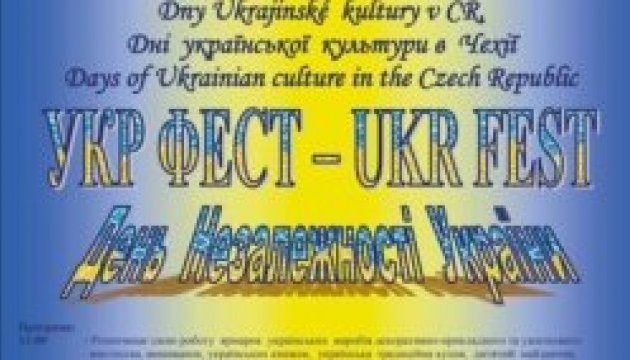 First Ukrainian festival held in Czech capital
About a thousand people gathered in the Czech capital, Prague, for the first Ukrainian festival aimed at popularizing Ukrainian culture in the Czech Republic, Radio Liberty has reported.
The festival, which will now be held annually, was attended by Czech Ukrainians, as well as those who work in the Czech Republic. The guests also included a lot of Czechs.
"You feel that you are not alone in this country. We here in the Czech Republic preach, persuade, and tell about Ukraine, and we are many here. We are grouping," Head of the Community of Ukrainians in the Czech Republic Maria Skyba said in her speech.
The festival participants observed a minute of silence for the Ukrainian soldiers killed in the Donbas.
"There is a war in Ukraine, but we remember where we are from. We will never forget what the young guys are doing for Ukraine, protecting it," Skyba said.
Ukrainian Ambassador to the Czech Republic Yevhen Perebyinis thanked Czech Ukrainians for providing humanitarian assistance to the Ukrainian army and called on them to continue to show solidarity with Ukraine and stage protests in Europe against Russian aggression in Ukraine.
"We must do even small things, expressing solidarity with Ukraine. If you are here, then Ukraine is not indifferent to you," Perebyinis said.
Bands performed at the festival, and visitors could taste Ukrainian dishes, buy souvenirs, in particular embroidery.
Ukrainians are the most numerous foreign national community in the Czech Republic, ahead of Vietnamese, Slovaks and Russians. According to official figures, about 110,000 Ukrainians legally stay in the Czech Republic, and almost half of them live in Prague.
op