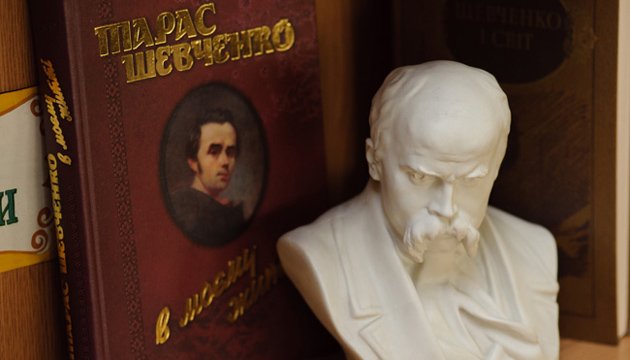 GlobalShevchenko flash mob to take place today in 25 countries
Today, March 9, in Kyiv's Taras Shevchenko Park, the special Global Shevchenko event will be held as a part of international flash mob GlobalShevchenko, according to a report on the website of the All-Ukrainian Union Batkivschyna.
"On Thursday, March 9, at 3.30 p.m.in Taras Shevchenko Park in Kyiv, 'Global Shevchenko' event, dedicated to the birthday of the Great Kobzar, will begin. And at 4:00 pm hundreds of Kyiv residents will simultaneously read [Shevchenko's] poem "In the Casemate," reads a report.
The simultaneous flash mob will be held in Riga, Buenos Aires, Baku, Prague, Odesa, Mariupol, Lutsk, Ivano-Frankivsk, Rivne, Zhytomyr, Uzhhorod, Sumy, Khmelnitsky, Chernivtsi, Mykolaiv and many other cities, according to the report.
"Participants in the event made photos and selfies near the monuments of Taras Shevchenko in their cities. At the moment, over 3,500 participants from 25 countries of the world and 132 towns and villages of Ukraine have already joined the flash mob 'Global Shevchenko'. In particular, these are participants from Azerbaijan, Belarus, Bulgaria, Armenia, Greece, Georgia, Denmark, Jordan, Canada, China, Cuba, Latvia, Lithuania, Macedonia, Poland, Russia, Romania, Slovakia, Slovenia, the USA, Hungary, France, Croatia and the Czech Republic," reads the report.
iy