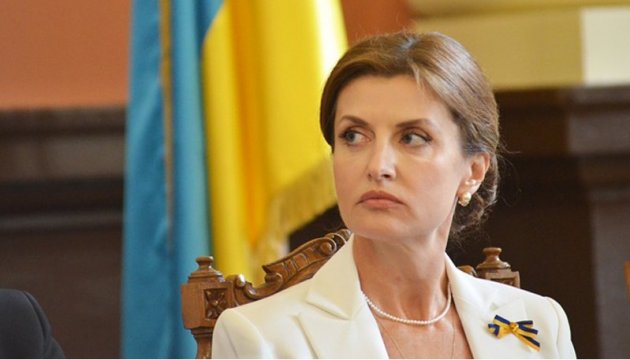 Maryna Poroshenko: Only 10% of children with special needs get education in Ukraine
Only 10% out of nearly 700,000 children with disabilities in Ukraine get education now.
Maryna Poroshenko, the wife of the President of Ukraine, said this at today's conference on the system of inclusive education held in Kyiv.
"About 700,000 children with mental and physical disabilities live in Ukraine now. Of them, only 10% have the opportunity to study. And we can imagine the fate of children beyond this 10%. As of now, we have only 2,720 classes with inclusive education across entire Ukraine. This is a very low figure," Maryna Poroshenko stressed.
At the same time, she recalled that the team of the Poroshenko Charity Foundation had been systematically engaged in introducing the inclusive environment in Ukraine.
ol