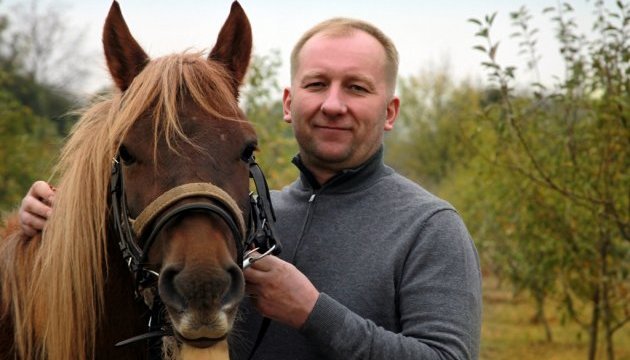 Legendary Carpathian Horses to Breed In Vinnytsia Oblast
Legendary and rare Carpathian horses called Hucul will breed in Vinnytsia oblast.
Hucul originated in the Carpathian Mountains and is considered to be descended from wild steppe horses and Arabians, The Ukrainian Newspaper reports. The horses are adapted to life in the mountains. Huculs are small (1.5 meters height), have strong limbs, neck and back. Hoofs are so solid that usually do not require horseshoes. The breed can walk difficult mountain paths, stepping stones, fallen trees and other obstacles. Huculs are able to cross 50-60 kilometers per day, carrying up to 150 kilograms of cargo. Thus, the soldiers of the Austro-Hungarian army were riding Huculs in the 19th century.
Huculs are used in agriculture, equestrian tourism and hippotherapy.
The breed was mentioned for the first time in written resources in the 17th century. But during the Soviet reign Huculs nearly went extinct for political reasons: the breed was considered a symbol of Ukrainian nationalism. In the late 1970s, the breed was pronounced relict.
However, in recent years due to enthusiasts' work Huculs are back and their population is increasing. Olexander Ignatenko, head of the Polonynske Gospodarstvo farm, says that his organization currently owns 65 Huculs. There is a hundred of them in Ukraine in total. Although there are up to 25 thousand of Huculs in Europe, for they breed in Poland, Hungary, Slovakia and Romania. The Ukrainian Newspaper likens the challenge to restore the population of Huculs in Ukraine to that of panda preservation in China.
The number of Huculs is gradually rising even outside the Carpathians. Entrepreneur Gennady Romanenko, a native of Vinnytsia, who is now running a number of rural development projects, recently started a farm to breed these special horses. He has already acquired the first Huculs from the Polonynske Gospodarstvo and brought them to the Vinnytsia oblast.
"Hucul is a national heritage. All of Ukrainians, and not just those who happened to live in the mountains, should be able to know them and communicate with them. How can we deprive our future generations of the joy of seeing these extraordinary creatures? We bear the responsibility for their fate. I can not imagine a person who would ride a Hucul, feel its gentleness, and then wouldn't want to make all the efforts to preserve these horses," says Gennady Romanenko.
PHOTO Gennady Romanenko going to open a specialized farm to breed Hucul horses