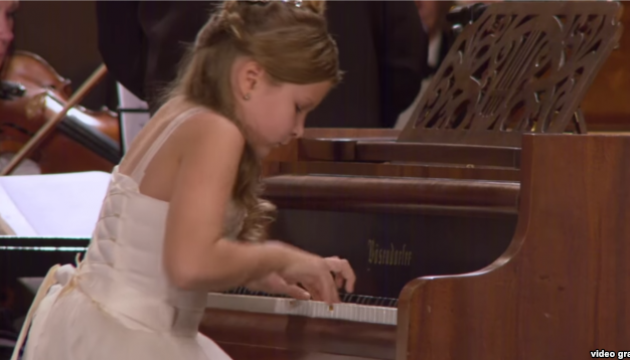 10-year-old pianist from Crimea wins international competition
The 10-year-old pianist from Crimea, Khrystyna Mykhailichenko, has won the International Competition for Young Pianists "Merci, Maestro!" that was held in Brussels.
The mother of the winner, Natalia Mykhailichenko, wrote this on her Facebook page, Radio Liberty reports.
"There were over 40 participants in Group A. The contest was held in two rounds. Only 15 children under the age of 11 years get into the second round, and they all were already the winners of international competitions, who came to the European capital to demonstrate the national academic music school. Friends, applaud! Ukraine is the first!," Natalia Mykhailichenko wrote.
According to the terms of the contest, the money prize of 200 euros is awarded to the winner in category A.
The family of Khrystyna Mykhailichenko moved from Russian occupied Crimea to Kyiv region.
iy