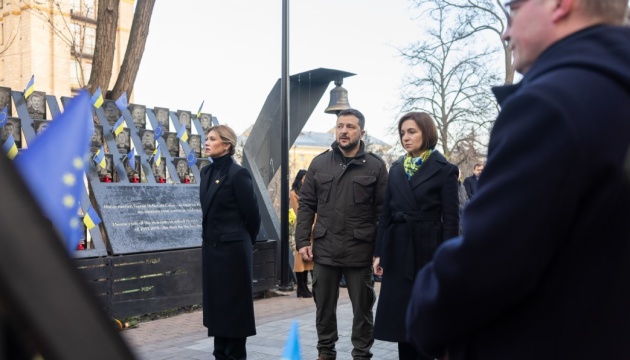 Ukrainian, Moldovan presidents honor those killed during Revolution of Dignity
On the Day of Dignity and Freedom, Ukrainian President Volodymyr Zelensky, First Lady Olena Zelenska and Moldovan President Maia Sandu have honored the memory of activists who died during the Revolution of Dignity.
That's according to the Office of the President of Ukraine, Ukrinform reports.
The Zelensky couple and Sandu put candles at the cross on the Alley of Heroes of the Heavenly Hundred in Kyiv.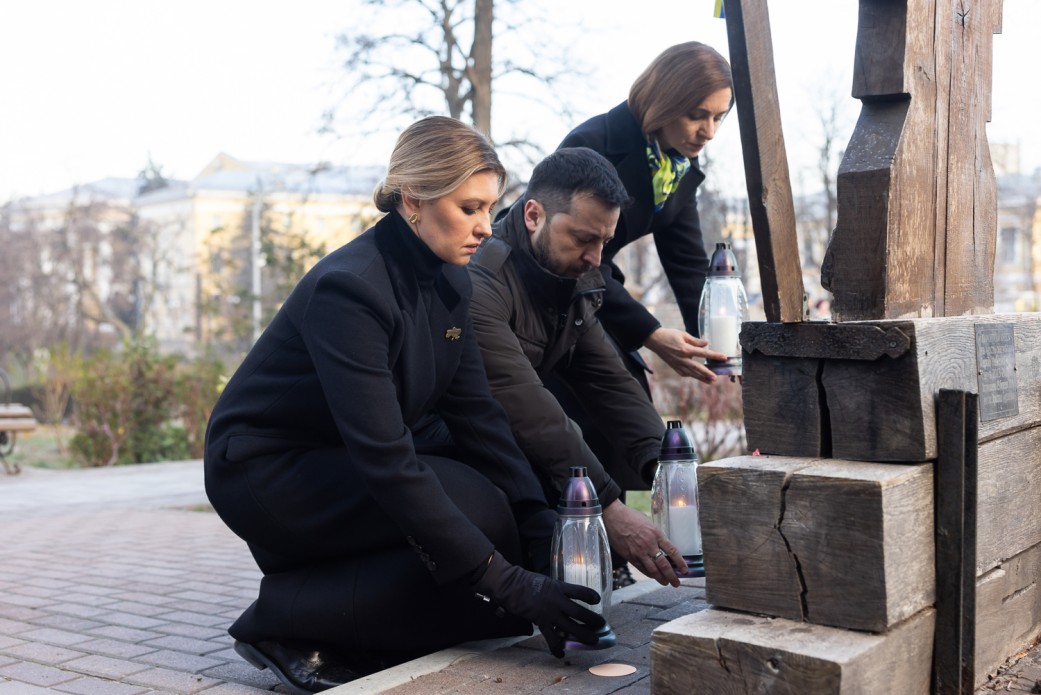 Those present also paid their respects to fallen activists near their portraits.
A bell was struck in honor of the fallen participants of the Revolution of Dignity.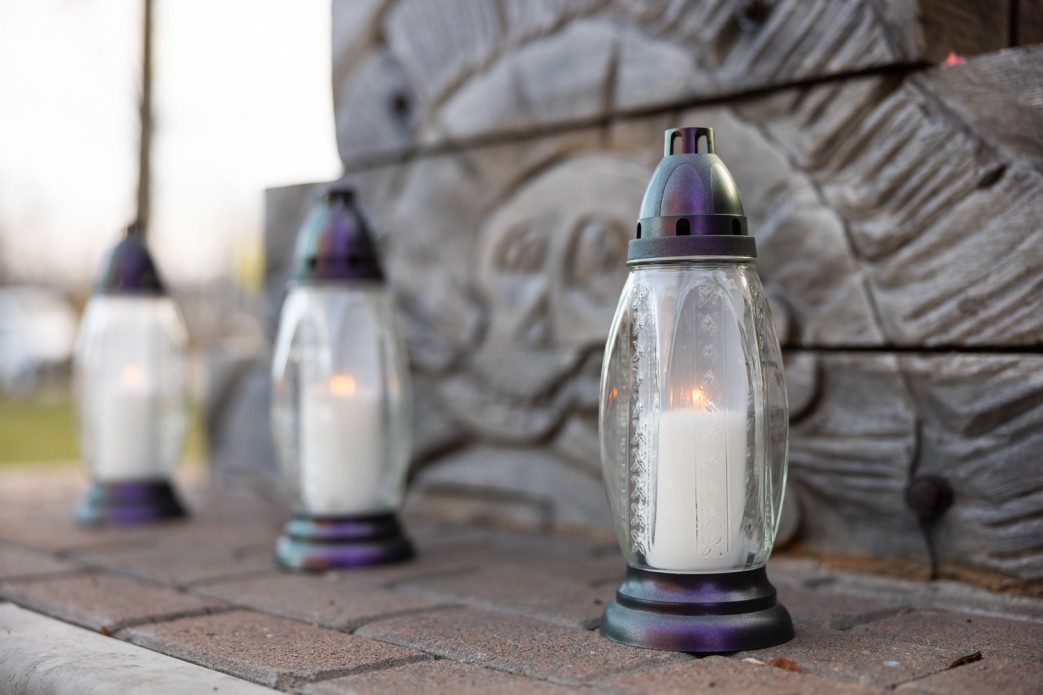 Ukraine marks the Day of Dignity and Freedom on November 21. The holiday was established by a presidential decree of November 13, 2014 to mark the beginning of two significant events in modern Ukrainian history - the Orange Revolution of 2004 and the Revolution of Dignity of 2013.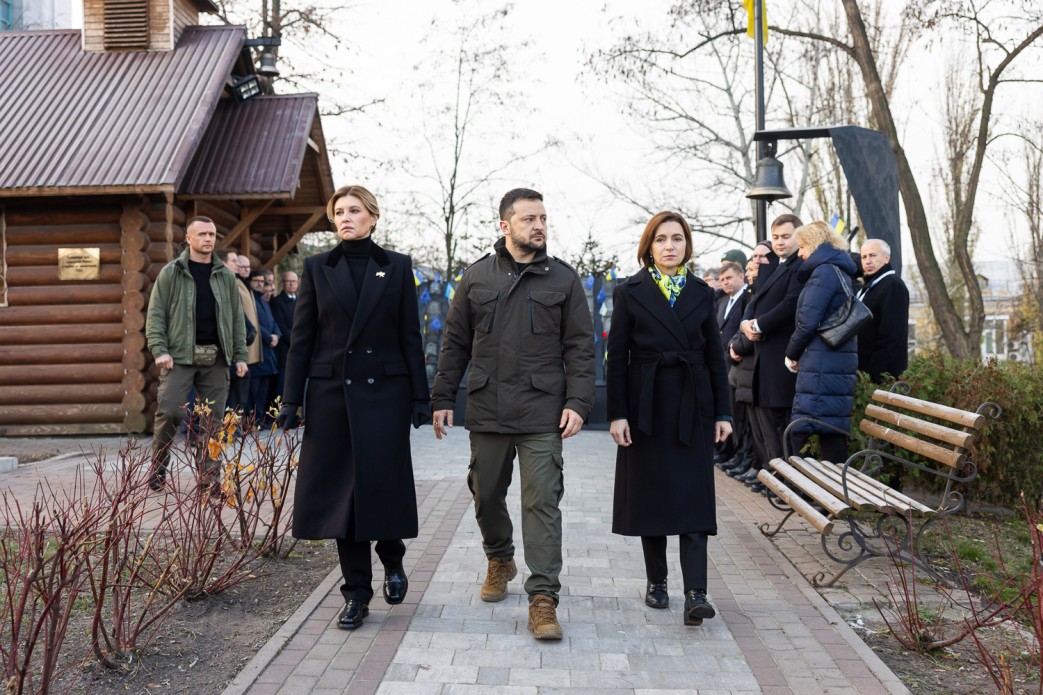 Photo credit: Office of the President of Ukraine