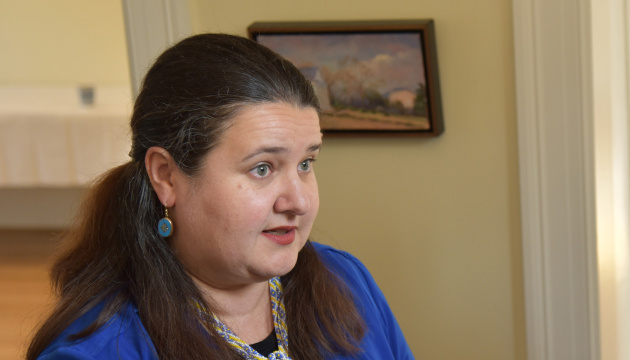 Ukraine envoy says there is no risk that US aid funding halts now
At the moment, there is no risk that the United States will halt aid funding for Ukraine, even though the Congress failed to endorse an additional large-scale package in support of Ukraine last week.
The relevant statement was made by Ambassador of Ukraine to the United States Oksana Markarova in an exclusive interview with Ukrinform.
"Considering that the previous budget contains significant transition funds, we will be using them now, and thus, there is no risk that financing halts," Markarova said.
She called it 'regrettable' that Ukrainian programs were not endorsed in the Continuing Resolution, which was passed by the U.S. Congress to avert a government shutdown. Now, according to Markarova, it is crucial to receive full funding in the main budget decision.
Following the voting of the Congress on Saturday, the Ukrainian ambassador had had numerous meetings and phone calls with the members of the Congress.
"A large number of senators and congressmen from both parties called not just to approve or maintain support for Ukraine, but also to strengthen it. In addition, the administration is actively working with the Congress on this issue," Markarova noted.
In her words, active talks are underway to develop a new budget solution, which would include aid for Ukraine.
Markarova emphasized that both the Ukrainian side and "all friends of democracy and freedom" are taking efforts to make talks on the approval of the budget effective.