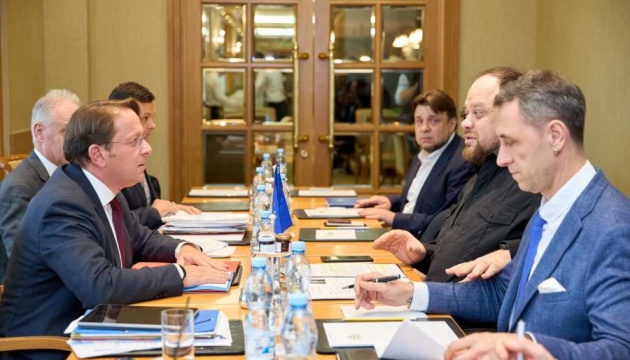 Stefanchuk discusses implementation of EC's recommendations with Commissioner Várhelyi
Chairman of the Verkhovna Rada of Ukraine Ruslan Stefanchuk discussed Ukraine's implementation of the seven recommendations of the European Commission, necessary for the start of negotiations on joining the European Union, with Olivér Várhelyi, the European Commissioner for Neighbourhood Policy and Enlargement Negotiations.
As the parliament's press service reports, Stefanchuk thanked the European Commission for clear guidelines that help Ukraine determine the coordinate system on the way to joining the EU.
"The Verkhovna Rada of Ukraine conducts the most comprehensive and thorough work to be assessed positively by the European Commission," Stefanchuk assured.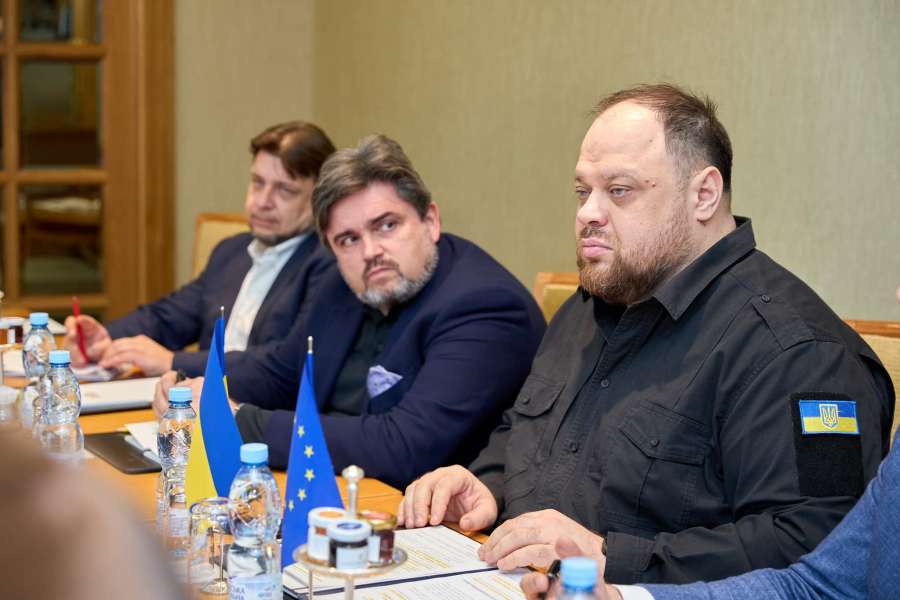 He said that the parliament adopted all legislative amendments concerning the appointment of judges of the Constitutional Court of Ukraine, as well as the law on the restoration of electronic declaration.
The Verkhovna Rada Chairman also noted that, given this year's recommendations of the Venice Commission, amendments were made to the law on national minorities.
In addition, he said that laws had been adopted to improve the activities of the Antimonopoly Committee of Ukraine and regarding funding and control over the activities of political parties.
Moreover, MPs voted for the draft law concerning the restoration of the risk-based approach to politically exposed persons (PEPs) at first reading, and the specialized committee of the Verkhovna Rada is working on the draft law concerning strengthening the autonomy and organizational independence of the Specialized Anti-Corruption Prosecutor's Office (SAPO).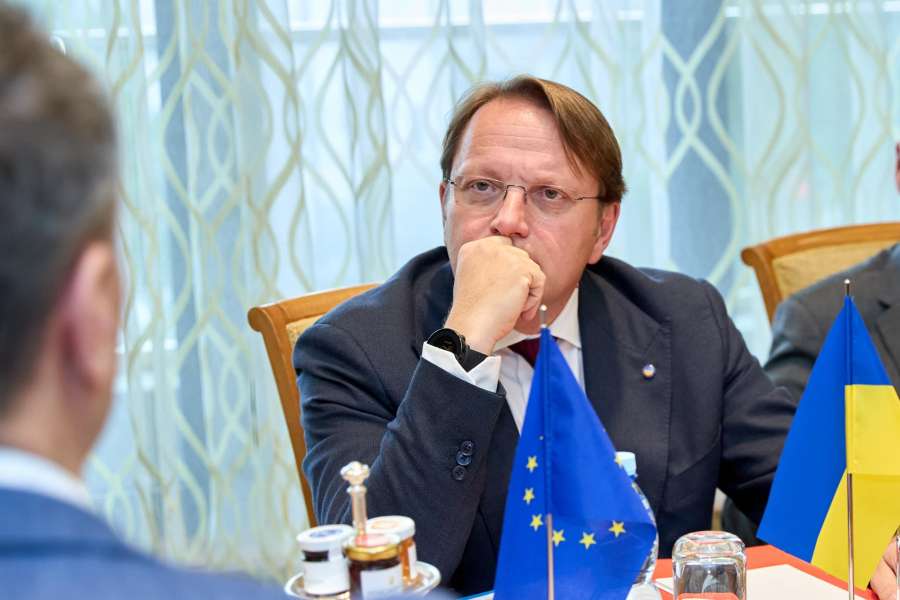 "Ukraine expects that its progress will be acknowledged and we will start accession negotiations by the end of this year," Stefanchuk emphasized.
As reported, at the beginning of August, the European Commission started preparing a report on enlargement, in which it should express a recommendation regarding the negotiations on Ukraine's accession to the EU. It is expected to be released in the second half of October.