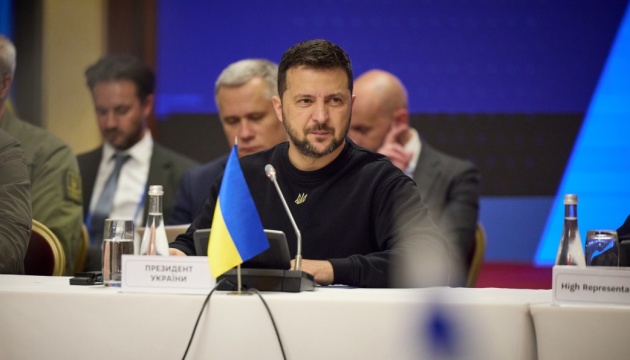 President Zelensky takes part in EU-Ukraine Foreign Ministers' meeting in Kyiv
Ukrainian President Volodymyr Zelensky believes that today's offsite meeting of the EU Foreign Ministers in Kyiv is not only a significant manifestation of solidarity with Ukraine, but also a new step towards strengthening Europe, adding to its leadership and initiative.
The relevant statement was made by Ukrainian President Volodymyr Zelensky in his speech as he took part in the EU-Ukraine Foreign Ministers' meeting in Kyiv, an Ukrinform correspondent reports, referring to the Office of the President of Ukraine.
"It is very important for all of us to be able to take such steps in every area – steps forward, without halting. Adding to Europe's activity, adding to Europe's leadership. We need to constantly take new steps – defense and diplomatic, political and integration, economic and sanctions-related – that will consolidate our common ground. The more activity, leadership and initiatives we show, the fewer chances Russia will have to adapt to our joint pressure," Zelensky said.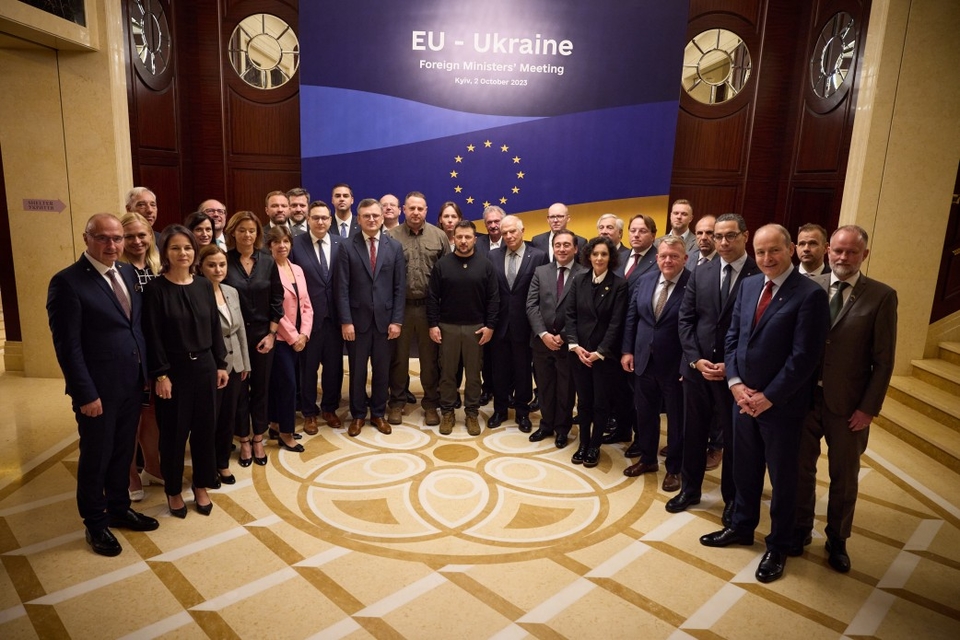 Among the important steps to be taken, the Head of State mentioned active defense support for Ukraine and protection of life (supplying weapons, shells, expanding the range of training for Ukrainian troops and increasing joint production capacities of the defense industry); involving as many world leaders and states as possible in the implementation of the Peace Formula; accession of seven more European countries to the security guarantees for Ukraine on its way to NATO; intensification of drafting a new EU sanctions package against Russia and expansion of sanctions against Iran; the beginning of negotiations on Ukraine's membership in the EU this year, and the approval by the EU institutions of a financial instrument for Ukraine – Ukraine Facility, as well as the acceleration of work in the EU to direct frozen Russian assets to finance Ukraine's recovery from the damage caused by the war.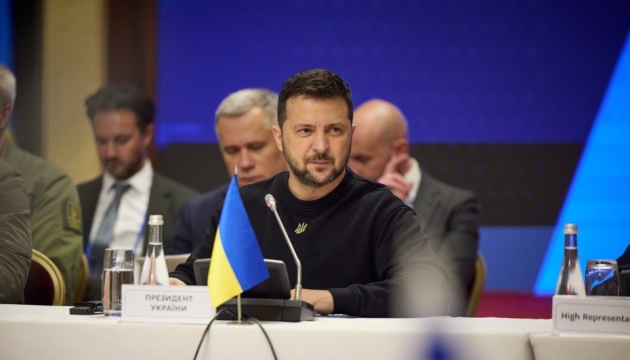 "I am confident that Ukraine and the entire free world can prevail in this confrontation. But our victory explicitly depends on our cooperation – the more powerful and principled steps we take together, the sooner this war will end. End fairly. With the restoration of our territorial integrity and a reliable guarantee of peace for the whole of Europe," Zelensky concluded.
A reminder that, on October 2, 2023, an offsite meeting of the EU Foreign Ministers, chaired by EU High Representative for Foreign Affairs and Security Policy Josep Borrell, is taking place in Kyiv.