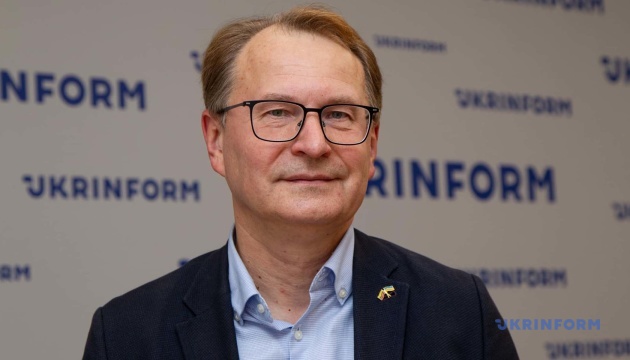 Russia can be kicked out from UN - Lithuanian legal expert explains mechanism
After a full-scale invasion of Ukraine, Russia can be excluded from the UN de facto by refusing to recognize the powers of its representatives.
This was stated in an interview with Ukrinform by the ex-head of the Constitutional Court of Lithuania (2014-2021), who is currently a dean at the Faculty of Law of Vytautas Magnus University and member of the Venice Commission, Dainius Zalimas.
"Russia should be formally excluded not only from the Security Council, but from the UN in general. There is a reason for this — aggression as a serious violation of the UN Charter. But this is impossible because the exclusion is approved by two-thirds of the UN General Assembly after the recommendation of the Security Council. We all understand that Russia will not agree with such a recommendation and impose a veto," he said.
"But there is a mechanism to exclude Russia from the UN de facto. This is a refusal to recognize the authority of Russian representatives through a majority vote in the General Assembly, as well as in the Security Council. This is a procedural issue, it is impossible to veto it in the Security Council. The basis is the policy of the Russian government, which is not peaceful and is directed against the objectives and principles of the UN, which are laid down in the organization's Charter. There's already been such a precedent in relation to the Republic of South Africa, when its representatives were not recognized due to the policy of apartheid", Zalimas added.
Speaking about the UN as an organization responsible for upholding peace and security in the world, he noted: "Like any other international organization, the UN is only a collection of member states. If they cannot agree on an effective response to aggression, the UN cannot do anything beyond that. The UN is not something independent of the member states."
According to Zalimas, even when this international organization is reformed, the very nature of the UN will not change since the will of the member states will still be required for effective action.
As reported, President Volodymyr Zelensky of Ukraine has called on the UN to deprive the Russian Federation of powers in the General Assembly and Security Council as a terrorist state.