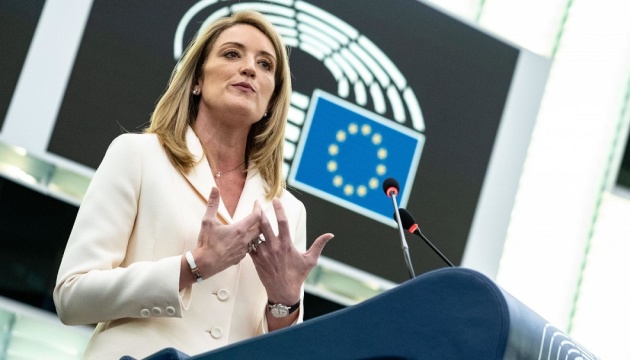 Metsola: EU should start formal membership talks with Ukraine before Christmas
European Parliament President Roberta Metsola believes that the European Union should reform its institutions to prepare for the next waves of enlargement and start formal membership negotiations with Ukraine before this year's Christmas.
"The European Union must begin a major wave of change to prepare for the arrival of Ukraine as a member state with 'nothing off the table', including removing trade tariffs and giving Kyiv access to internal markets before full membership," European Parliament President Roberta Metsola told The Guardian.
Metsola said she expected member states to begin formal negotiations with Ukraine as soon as December.
"If they [Ukrainians] are going fast, we should match that speed," she urged.
The European Parliament President believes that the bloc needs to accelerate access to Ukraine- and the Balkan states that have also applied- in order to curb the risk of Russian interference in these countries. "Pushing the can down the road" on enlargement will only fuel nationalism and the far-right, increase the extremes on the political spectrum, the Euroscepticism, Metsola warned.
"Metsola wants formal talks to begin before Christmas. The decision rests with EU ministers, who will meet formally in December after a public report in October on Ukraine's progress in reforming its judiciary, curbing corruption and opening its markets," the author of the article says.
As The Guardian concludes, with Moldova and Albania also hoping to join, the next wave, whenever it comes, could mean that the bloc's membership jumps from 27 to more than 30 nations.
"Of course the economic model that we have today is not one that would survive with 32 or 33 [member states]. But now is when we need to have that conversation. We've already started in the parliament," said Metsola.
As noted, Metsola was the first political leader to visit Ukraine after Russia's invasion, meeting the country's president, President Zelensky, in Kyiv on 1 April 2022, when the capital was still under curfew and surrounded by tanks.